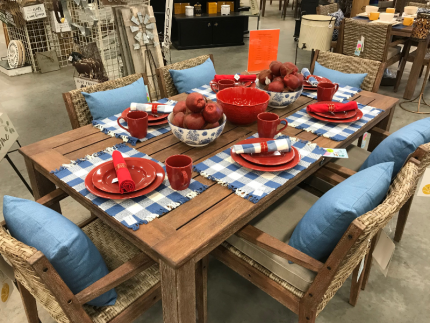 Decorating In Red, White, & Blue
If you're like us, you like to add a little festive touch to your home for every holiday! Whether it's a new wreath or a whole makeover, it's always fun to add little color to match the season. When we think of summer, we tend to think of sunshine, the beach, pops of bright colors, ice cold drinks…and the Fourth of July!
June breezes by with the end of school activities, the hectic wedding season, and the start of beach vacations. Before we know it, July is here and we're well into our summer months. The Fourth of July is the perfect excuse to slow down, invite your friends over, and spend quality time as a family.
Most importantly, the Fourth of July is a celebration of our freedom as Americans, something we, at times, can take for granted. When we celebrate birthdays we put up balloons and use colors to decorate specifically to what that person loves. When we celebrate marriages we go all out with gorgeous flowers, intentional centerpieces, and handmade signs. And when we celebrate our independence, we cookout hamburgers and hot dogs, shoot off fireworks, and enjoy homemade ice cream! So why not add a little decor to your summer patriotic celebration?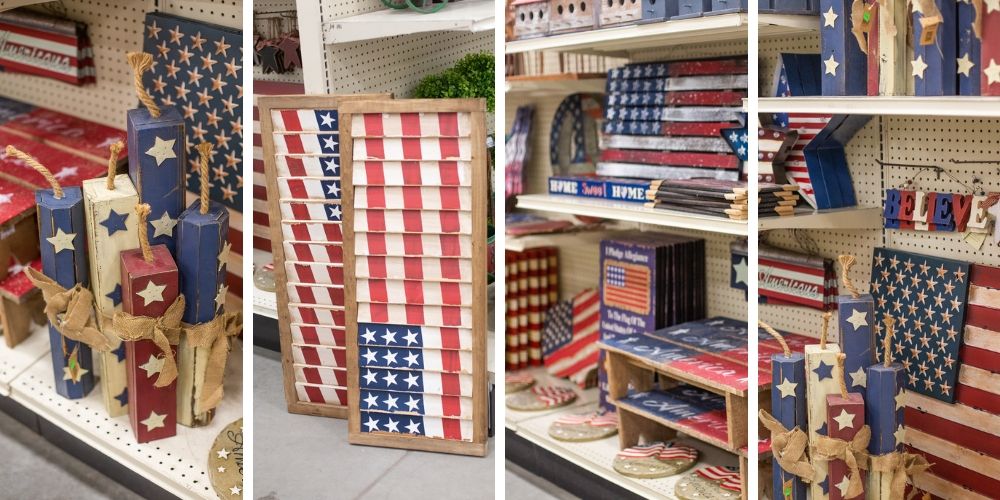 At Carolina Pottery, we have aisles of red, white, and blue options that will get you started for the 4th. A simple way to start is with our American flag decor…and we don't just mean actual flags! We carry pillows, signs, and wood decor with American flags prints. Add a rustic farmhouse vibe with our pallet wood styled signs or grab a painted shutter for a repurposed look! Look for other wood elements like stars, lanterns, and outdoor decor to balance out your decor.
Of course, we'll never turn down a good wreath! Look for mesh wreaths with red, white, and blue ribbons or our grapevine wreaths decked out in red, white, and blue flowers. Don't forget to get creative and use seasonal items like our large grapevine strawberries! Attach a big bow for a finished look then mix it in with your other decor for a Fourth of July theme. You can always change out the blow after the 4th and keep the strawberry for a summery style. Two looks with one item, you can't beat that!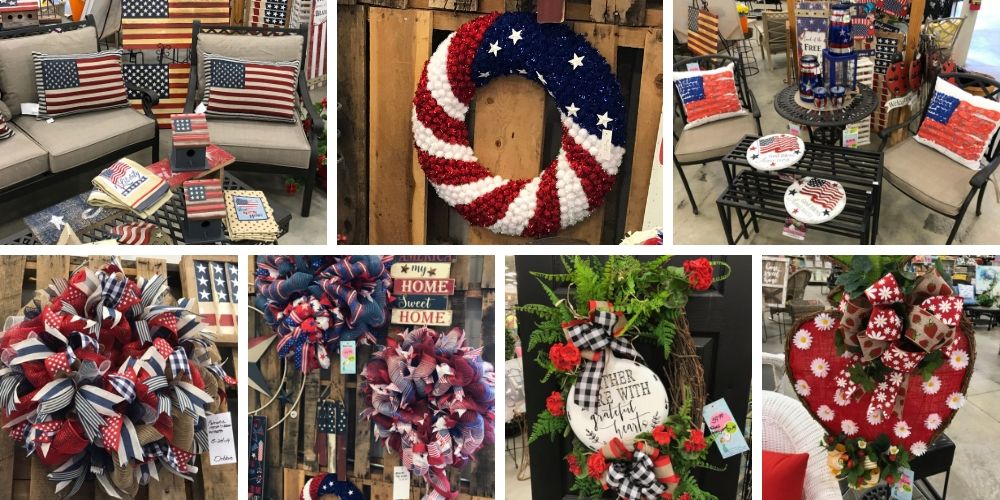 Lastly, don't forget to use the items you already have in your home. Not everyone has an extensive collection of USA themed decor, but that doesn't mean you can't still create a festive space! Start by paying attention to colors. Pull out any items you have with red, white, and blue…even if they're just an accent color. Pillows, lanterns, candles, candlesticks, blankets, napkins, baskets…the list could go on! Get creative with your color tones. Look for blue and reds in all different shades to mix together. Add a light blue pillow with a deep blue pillow and throw a red blanket on the chair for a festive look. Don't worry if a hint of another color gets thrown into the mix. In the end it'll all balance out. Chances are you have a lot more red, white, and blue at home than you realize and can start decorating today!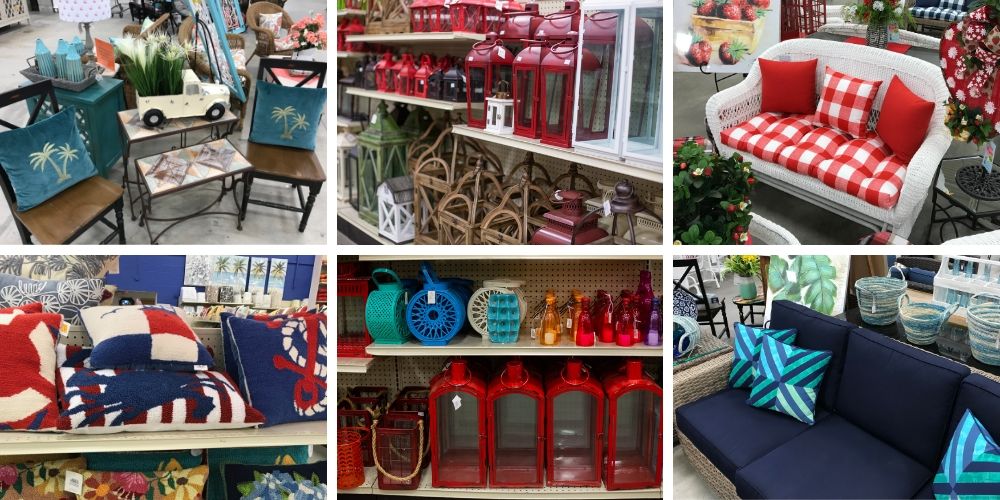 Getting started is always the hardest part. Once you find your groove, you'll be inspired by new ideas or think of new items you might want to add. Maybe you need a new pillow or collection of placemats. It's always easier to add these items once you've started laying everything out and piecing it all together.
We cannot wait to see what you've come up with! Don't forget to share your decor with us on Facebook! Have fun getting creative and playing around with new patriotic design ideas! You'll be ready for your cookout in no time!