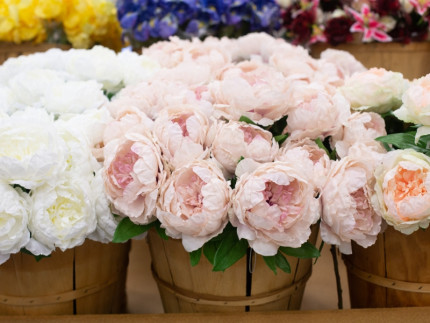 Budget Friendly Wedding Decor & Tutorials

Wedding season is just around the corner and we're here to help! Whether you're planning your own wedding or helping a bride, we know all the little details can quickly become overwhelming…and get expensive! We wanted to share some wedding decor inspiration and DIY wedding tutorials so you can conquer your wedding to-do list with ease!
Odds & Ends:
The garter, bouquet wraps, banners, flower petals, lights, ribbon, paper lanterns, "Mr & Mrs" signs,"bride & groom" decor, cake toppers, honeymoon car decor…the list goes on! There are so many must-have items at a wedding that don't necessarily fall under the typical wedding categories. We have a selection of wedding items to help you out so your wedding decor shopping can be a one shop stop! You'll find a variety of styles - from rustic to romantic - all for an affordable price!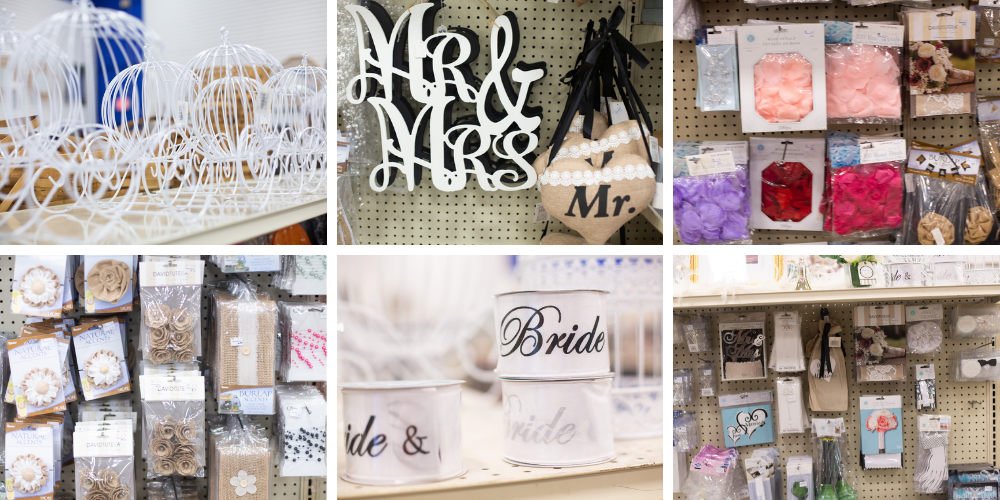 Flowers:
Did you know silk flowers are becoming a popular trend for weddings? Not only are silk blooms more cost effective, but you also don't have to worry about your stems wilting before the ceremony. With our huge selection of life-like flowers at a great price, it's a win-win! Browse our rows of flowers and choose from your favorites: roses, peonies, daisies, baby's breath, eucalyptus, succulents…and so much more!
Don't worry, we're not leaving you hanging with a bunch of beautiful flowers but no idea on how to arrange them! Check out our wedding floral DIY video tutorials linked below! (click to view)
Don't forget to check out our extensive selection of ribbon to find the perfect style and color to match your theme!
Wreaths:
The great things about wreaths is how versatile they can be! Simply hanging a boxwood wreath with a ribbon can create a beautiful southern wedding style. Hang them on a window, door, or use a grouping as the backdrop to the ceremony. Mix and match different sizes and shapes of wreaths for a more dynamic look. Keep it simple, or go big and bold by adding flowers and bows to match your wedding colors.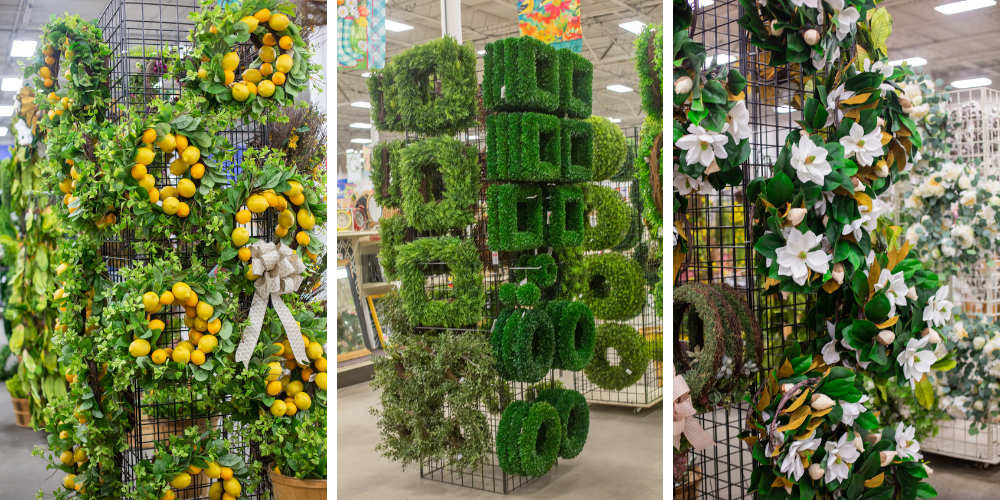 Centerpieces:

Centerpieces don't have to be complicated! We offer a variety of options to help inspire you. Use succulents, mini topiaries, or pre-made arrangements for an easy already-done-for-you centerpiece. Take it a step further and use lanterns with our LED candles (no fire hazard!) to add a romantic glow to your ceremony and reception. You can even create a floral arrangement to put in the lantern or attach it to the top! Look for vases or candlesticks to add more variety to every table. The best part, every centerpiece can be different! Let your creative juices flow and have fun styling each table!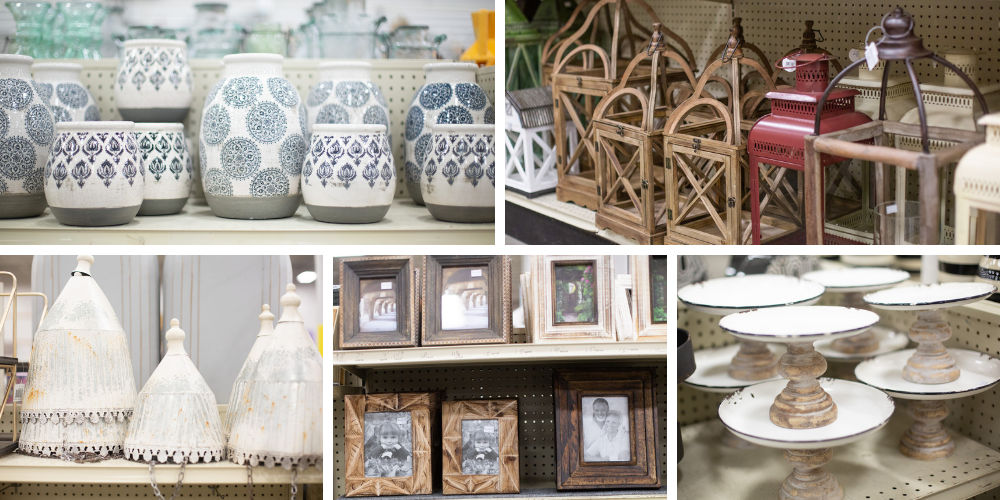 Decor:
The options are endless! Browse our selection of art, signs, frames, figurines, candles, vases, jars, ceramics, cake stands, platters, glasses…and more! We carry rustic, southern, boho, and modern inspired decor of all varieties so there is something everyone can find and love! Use frames to show off family photos, engagement pictures, and milestones of your relationship. Use our galvanized containers for your rustic wedding theme to serve appetizers or display party favors. Don't forget to check out our trendy items such as: gold figurines, pineapple decor, and monograms!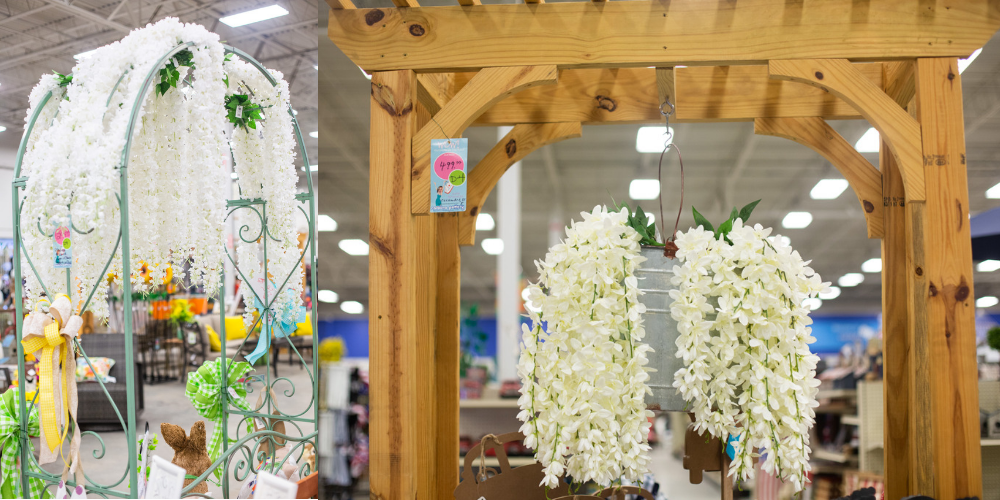 We know how daunting planning a wedding can be and we hope these tips and tricks have helped inspire you. From formal to casual, traditional to boho chic - you can find all you need and more at Carolina Pottery!