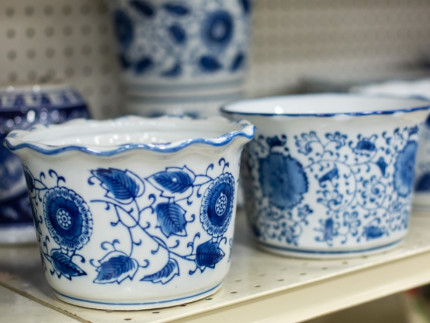 Get The Look For Less: Faux Delft Pottery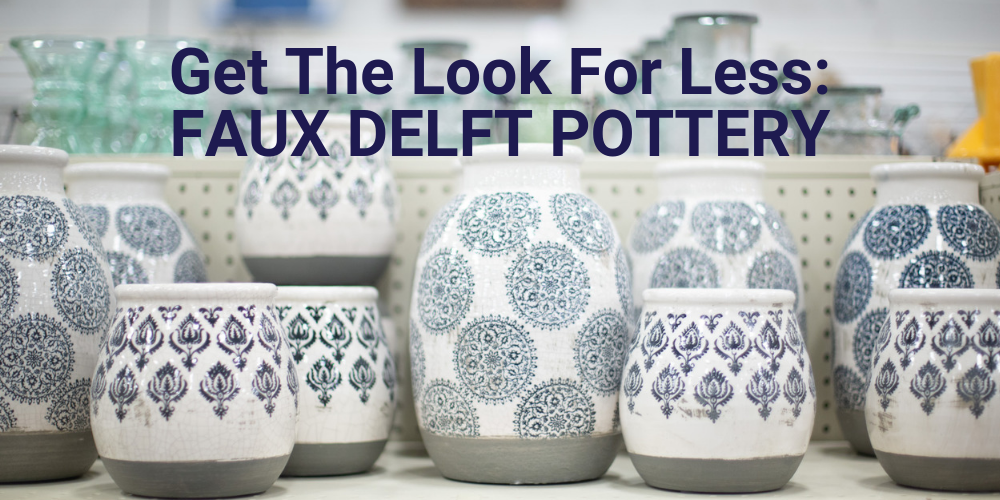 If you're a Carolina Pottery customer, you like to shop the latest looks for less! Who doesn't love a good bargain?! We work hard to find you those hot items at a price you can afford so you can keep up with the seasonal trends without breaking the bank!
One of our favorite current spring trends is the blue and white decor! When we see blue and white, we immediately think of Delftware. While we've mentioned before that we're not a pottery store
(click here to find out why)
, we do still carry pottery and ceramics in all styles! Per our "everyday low prices" promise, we've brought you delftware inspired decor at affordable prices!
You might be asking,
what IS Delftware?
Once you see it, we know you'll know! Delftware, also known as Dutch pottery or Delft Blue, is the blue and white porcelain that many people have loved and display in their home for years. Holland's tourist website states that "Delft Blue is the world-famous earthenware that has been produced in the city of Delft since the 17th century. Between 1600 and 1800, this earthenware was popular among rich families who would show off their Delft Blue collections to one another."
(Source)
Delftware was greatly inspired by Chinese and Japanese culture giving it it's oriental style. Often Delftware depicts scenes of villages, windmills, children playing, or simply of flowers and gardens.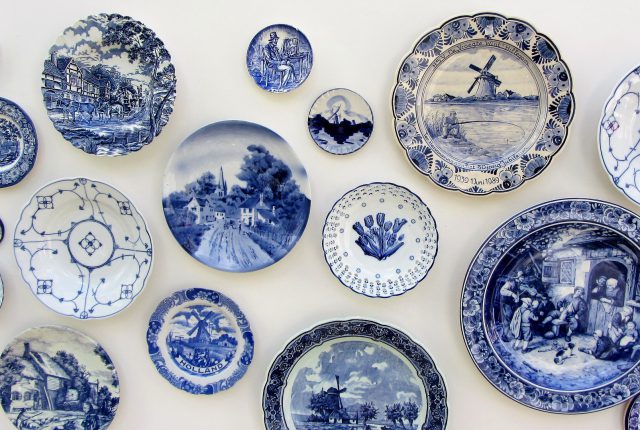 True Delftware Pictured Above. (Image source)

Delftware is known for it's rich blue color that is created from a science that the Dutch perfected. The potters were blue to achieve this color by coating "their objects completely in white tin glaze instead of covering only the painting surface, and then, they began to cover the tin-glaze with clear glaze. In this way, they gave the fired surface the depth of the object and gave the cobalt blues sharpness."
(source)
While many of you might even have Delftware in your home, most likely you didn't know much of the history behind it.
For those of you who love this look, but aren't working with a royalty budget, we've got you covered! This spring we have a large selection of beautiful blue & white, Delft blue inspired pieces. Choose from pots, buckets, placemats, and decorative ceramics! The best part? They don't go out of style! These pieces are items you'll be sure to love for years to come. They can always be mixed and matched to fit different spots in your home and make a great gift since these items are a classic look everyone loves!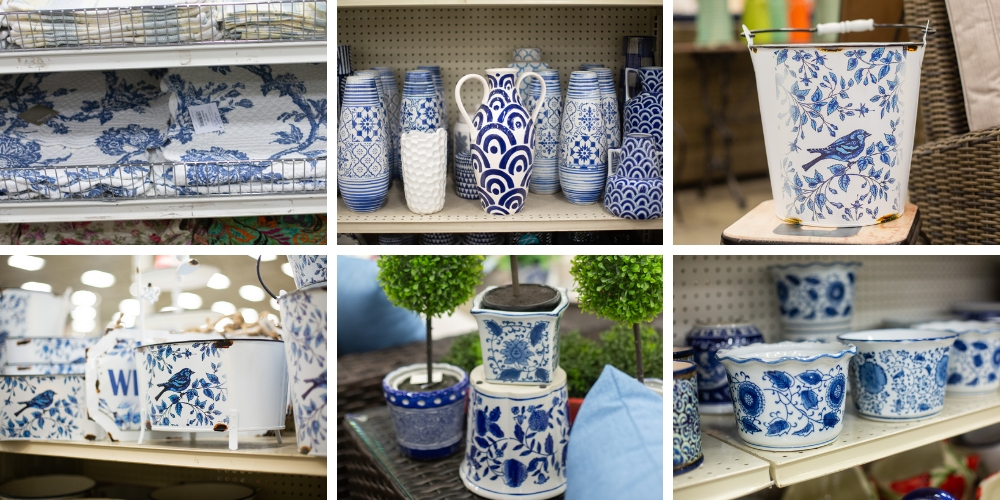 Enjoy shopping our selection and don't forget to share with us on Facebook how you've styled your "Carolina Pottery Delftware!"
For more information on the history of Delftware, check out these two sources: