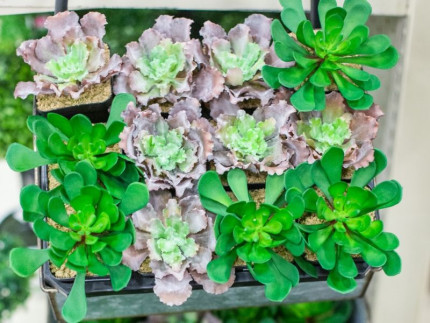 5 Tips For Decorating With Plants
Whether you have a green thumb or not, using plants to decorate your home is a simple way to warm up your space! The best part? They don't even have to be real! Sometimes knowing where to use plants in your home though can be overwhelming. There are so many options and it's hard to know where to put them and how to arrange them! At Carolina Pottery, we carry pots, planters, plant stands, stems, bushes, and arrangements to help you get started creating a cozy green nook in your home.
If you need help knowing where to start, check out our 5 tips below!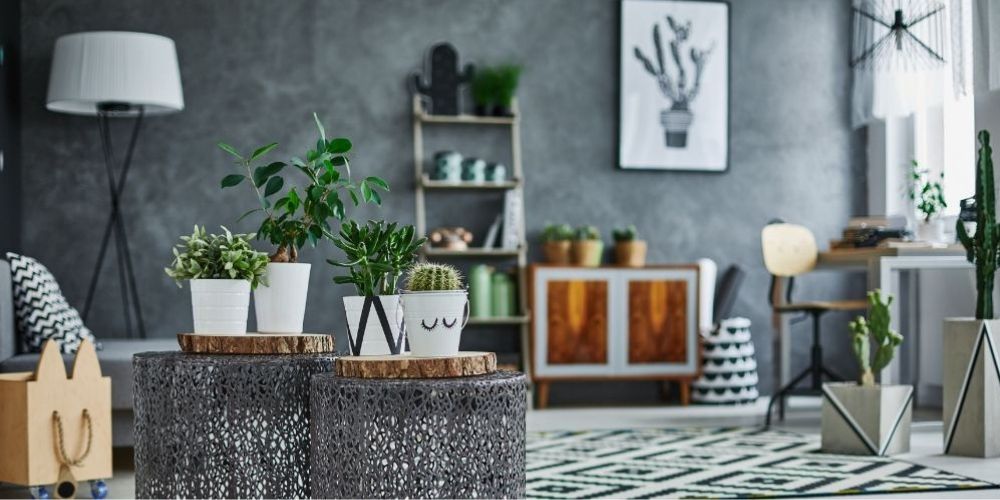 1. Buy The Plants You Love! The best way to get inspired when decorating with plants is to shop for the plants that bring you joy. Do you love color? Look for bright blossom flower bushes. Do you prefer neutrals? Keep it simple with ferns and palm trees. Head to your local Carolina Pottery or nursery and just walk the isles til you see something that grabs your attention. Take home the plants you can't leave without and start to play with how you want to display them in your home. You can always head back to the store later for those second choice plants once you have a better idea of what you want to do with your space! If you're buying real plants, make sure to check what type of light they need and plan your placement accordingly!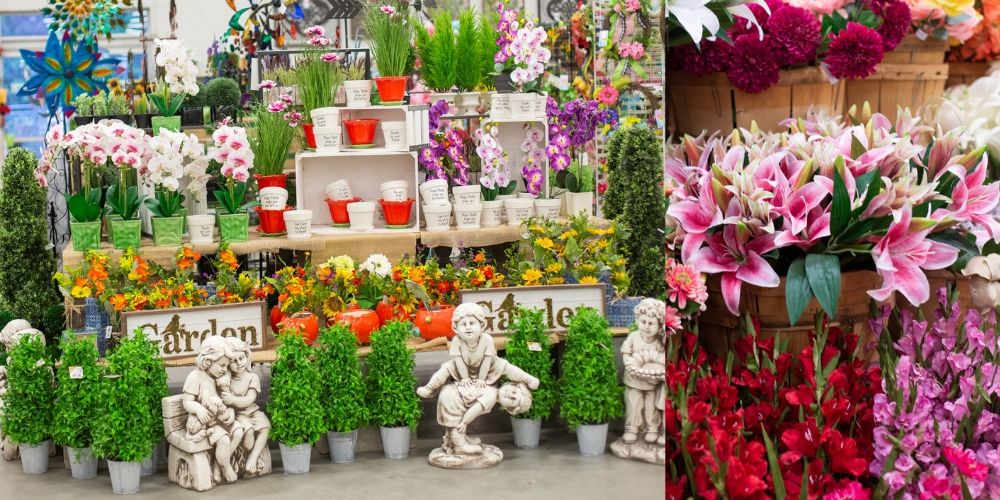 2. Get Creative With Centerpieces: Centerpieces are an easy way to play with the layout of your plants. Any table looks great with one simple vase in the middle but you can always have fun mixing it up for every season. Look around your house and use items you already have to create a fun and unique design. Grab a cake stand, old fashion jar, or unique piece of pottery to place your plant inside of for your centerpiece. Add height with tall stems or grouping different sized vases.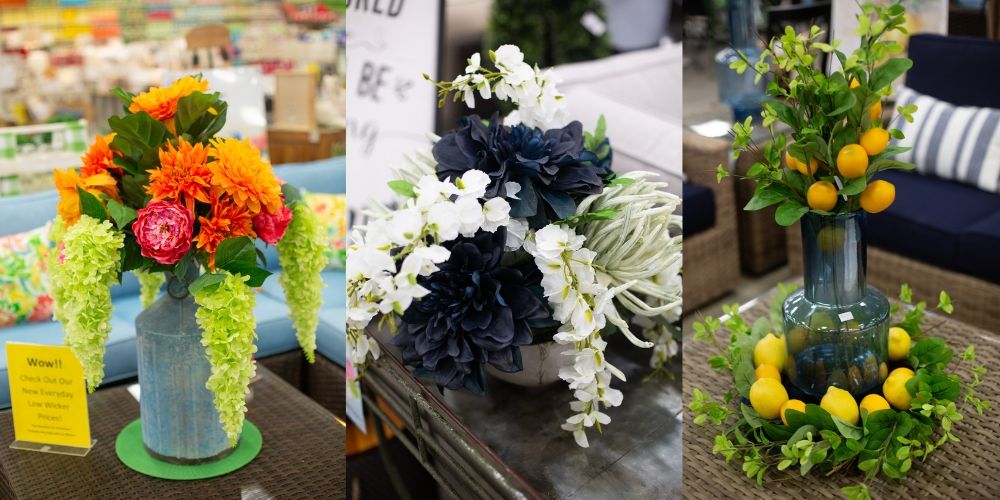 3. Hang Your Plants! Have you ever thought of hanging plants INSIDE your home? We love to hang ferns and flower baskets on our front porch, but at Carolina Pottery, we also carry so many fun and unique hanging pots. Use a galvanized hanging planter for a rustic look or add fresh herbs to your kitchen with a wall planter. Have a "dead space" in your room? Try grouping together 2-3 hanging pots in the corner to draw your eye in and add a cozy element to your home. You can even hang plants on your wall! Add one big cascading floral arrangement to a smaller wall in your home or group a whole variety of wall pots and plants to create a fun design!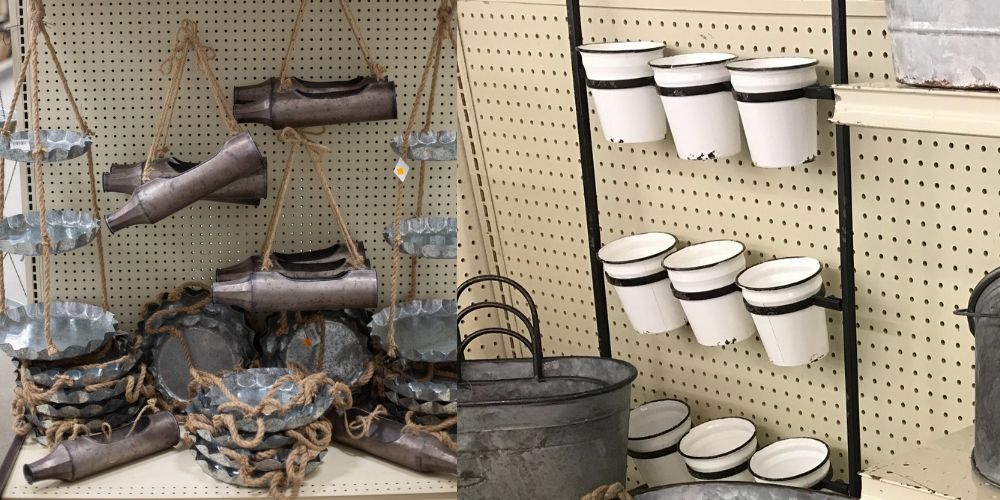 4. Add Groupings & Height! Mixing up the heights of your plants adds dimension to your space. Add a small topiary to your the top of your bar cart and a taller floor plant beside it for a balanced look. Place a palm tree in one corner of the room and two smaller plants on a table on the other side of the room to complete the space. Group together a selection of tiny plants in unique pots to place across your mantle. Make an arrangement of succulents and cacti in the center of your table. Use garden stools, benches, and pots with stands to mix up a variety of plants in the corner of your living room. Get creative with your groupings and the items you use for height. Don't forget to look around your house for items you already own!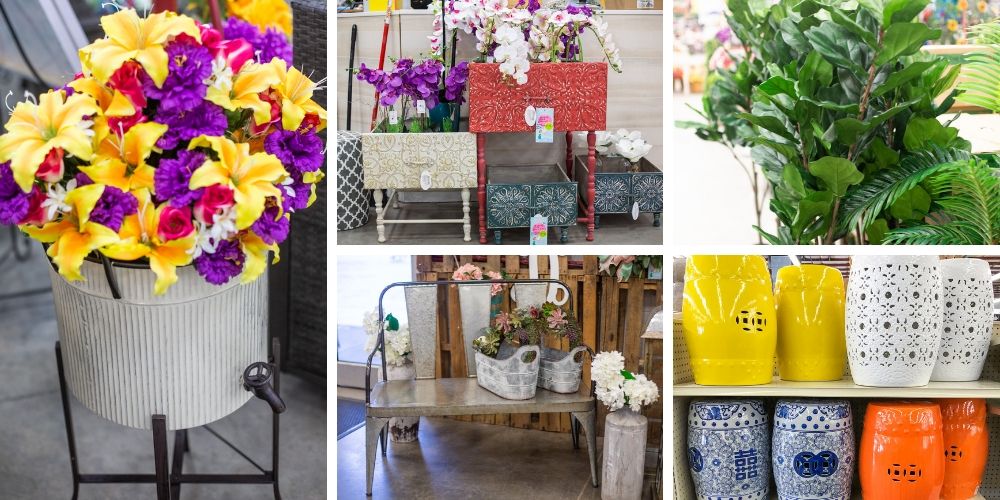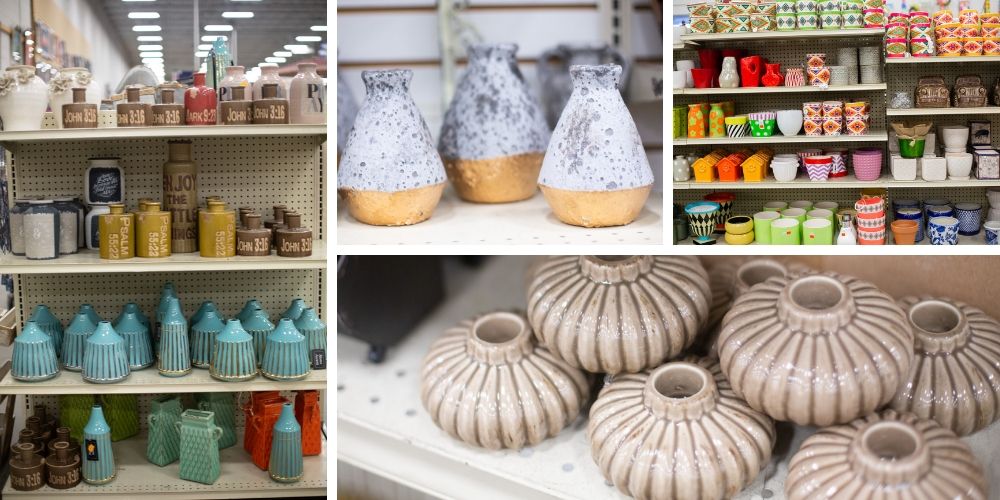 5. Play With Symmetry! Adding plants to your home in a symmetrical way adds a clean and balanced look to your home. Start outside with two tall topiaries or two potted plants in stands on either side of your door. Add a simple row of small succulents, all similar in size, down your dining room to create a fresh modern style. Place a small topiary on either side of your dining room buffet or make a statement with a selection of wall pots in rows along a bare wall. When playing with symmetry, make sure to buy multiples of the same pot or mix up a couple different sizes of pots and alternate how you use them (ex: tall, short, tall short).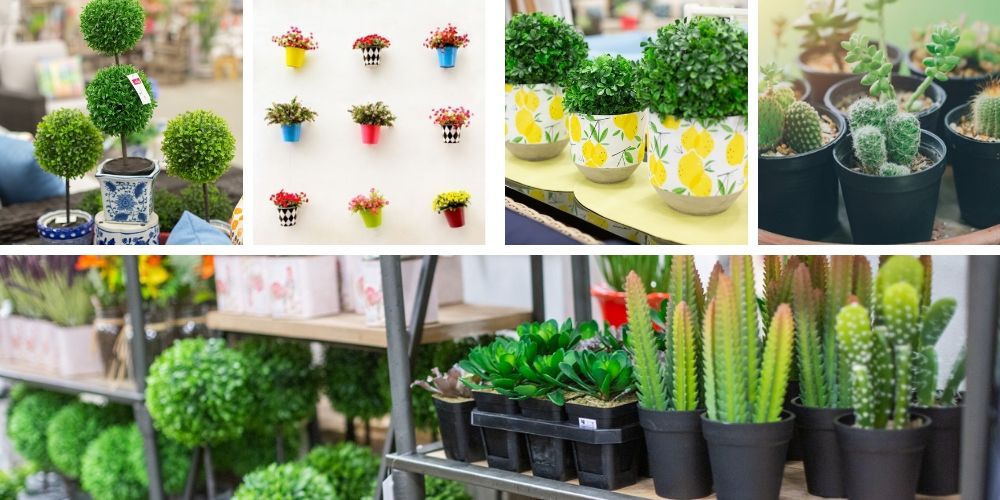 Do you need more ideas on how to decorate with plants or need a space to group together some ideas? Pinterest is a great place to start and we have a blog post showing you how! Check it out here!

We'd love to see how you use plants in your home! Be sure to share your spaces with us on our Facebook page or Instagram. Be sure to tag us and use the hashtag #CarolinaPottery!