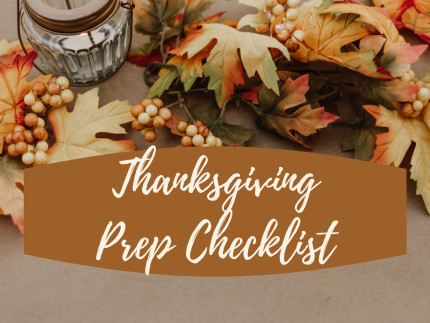 Thanksgiving Prep Checklist Printable!
Thanksgiving is just around the corner!
A menu needs to be planned, your guest list needs to be finalized, and your table needs to be decorated! The to-do list may seem like a mile long, and no matter the size of your gathering you want it all to be easy, fun, and delicious. Having all of that actually take place might seem like a lofty goal, but with our checklist you're off to a great start!
Print this out to keep in a folder with all of your recipes and guest list, and create a Thanksgiving Command Center to keep things organized!