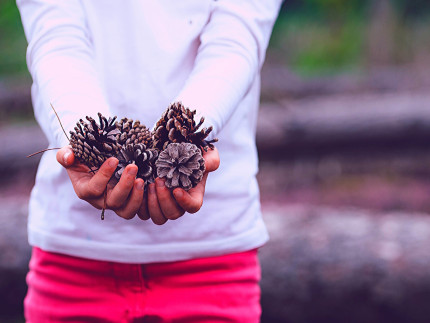 Pine Cone Garland DIY
Garlands are the perfect way to decorate a mantle, window, doorway, bannister, or even bookshelf for Christmas.
We know the holiday season can be pretty complicated and busy, but your decorating and DIY projects don't have to be! We've put together a quick garland project inspired by rustic décor with pinecones and string lights and some rustic twine or burlap rope that fits in with all your rustic or farmhouse Christmas décor! The best thing? It can be whipped up in less than an hour!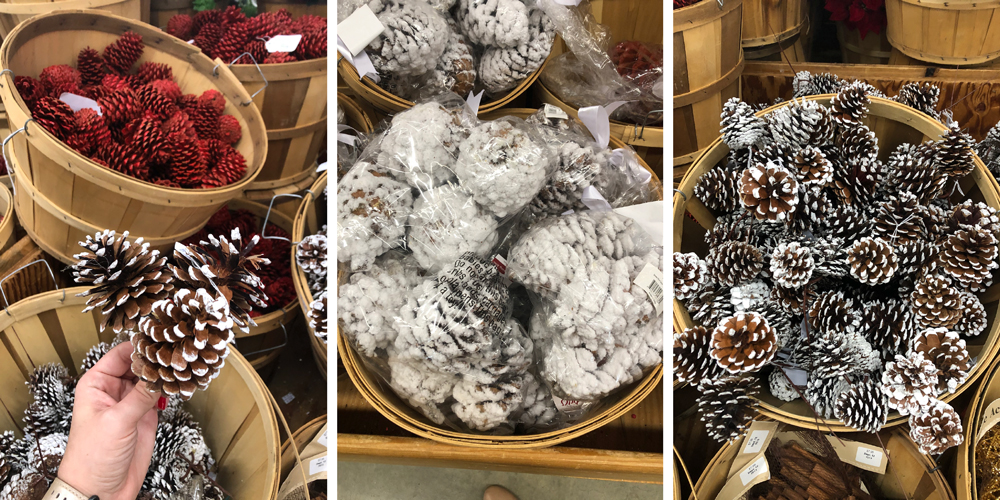 Let's head over to Carolina Pottery and pick up these things:
Shopping List:
Pinecones - We used some with painted tips that look like fresh snow, but you can use whatever color or finish you would like that best coordinates with your other Christmas décor.
Twine, Burlap Rope, or Hemp String - Try to match the thickness to the size of your pinecones. Thinner string is ok for smaller pine cones, but if you are using a larger/heavier pine cone, a stronger and thicker rope will look better and support the weight better.
Moon Lights or LED mini string lights - we used these moon lights that can be used SO many different ways! After Christmas take them off your garland to use in jars or to wrap around another wreath or arrangement to enjoy all year long!
More ideas!
Ribbon
Jingle Bells
Small plastic gold ornaments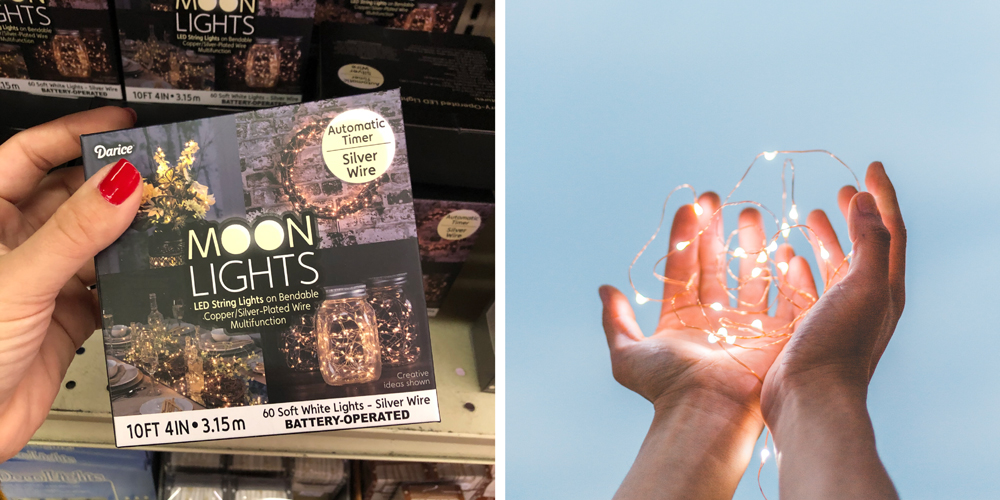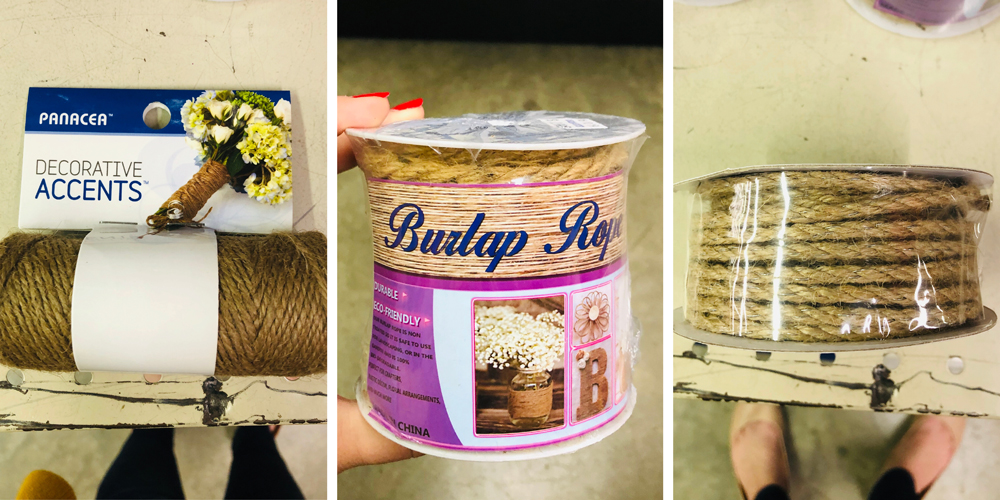 Once you've gathered your supplies:
string the pinecones in intervals, or close together. It's up to you! Make sure to leave enough string at the ends and middle for hanging or draping.
Wrap moon lights around the garland. You can focus on adding more lights to just the pinecones, or use multiple strands to have a super twinkly look! Again, it's all up to you!
Hang in a place where you can enjoy it all season long. You could even lay it out on a table with greenery as a runner/centerpiece for a holiday dinner! (We don't recommend hanging this outside due to the possibility of water damage.)
We have so many more DIY's for Christmas Décor! Make sure to check out our blog and our youtube channel for hours of ideas and inspiration!
Merry Christmas!