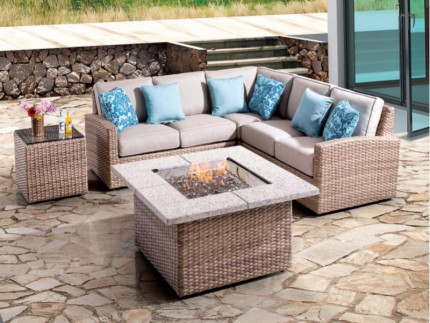 Let's Talk Modern Wicker...
Every spring you get excited about the warm weather and outdoor activities. You think "This year, we'll switch out our cushions, get a new rocker, and plant that vegetable garden!" And then...time gets away and before you know it the summer is over! Sound familiar?
We've been there too! Big plans...without a plan on how to tackle them! Let 2019 be your year for summer bliss! It's never too early to start planning and we're here to help!
First stop: WICKER!
We're big believers in lounging out in the sun, family dinners on the patio, and rocking on the front porch with a good book (sweet tea in hand of course!) Every year, we take pride in helping families find the perfect outdoor furniture that will bring them together on those perfect summer evenings.
Choosing your wicker though can be an overwhelming task! What pieces do you need? What colors do you like? This style or that style? Cushions...pillows...the list goes on. At Carolina Pottery we offer a variety of wicker options and we're here to break down our more MODERN styles for you!
We carry several modern wicker varieties for you to choose from. For those of you who like clean lines, simple designs, straight edges, and soft muted tones, our modern wicker styles will be right up your alley!
Below is the breakdown of all our modern wicker collections but, before we dive in...
Here is what ALL of these collections include:
Custom Cushions: Yes, you pick the fabric and get a pattern you love! Come into a store to check out our swatches in person. Fabrics can be upgraded as well!
Weather Resistant Finishes: Our wicker is mold and mildew resistant so you can enjoy it outside and not worry about switching it out every season!
Warranty: Each collection comes with a warranty (up to 5 years!) so you can enjoy your wicker and have peace of mind if anything were to go wrong. *ask store for details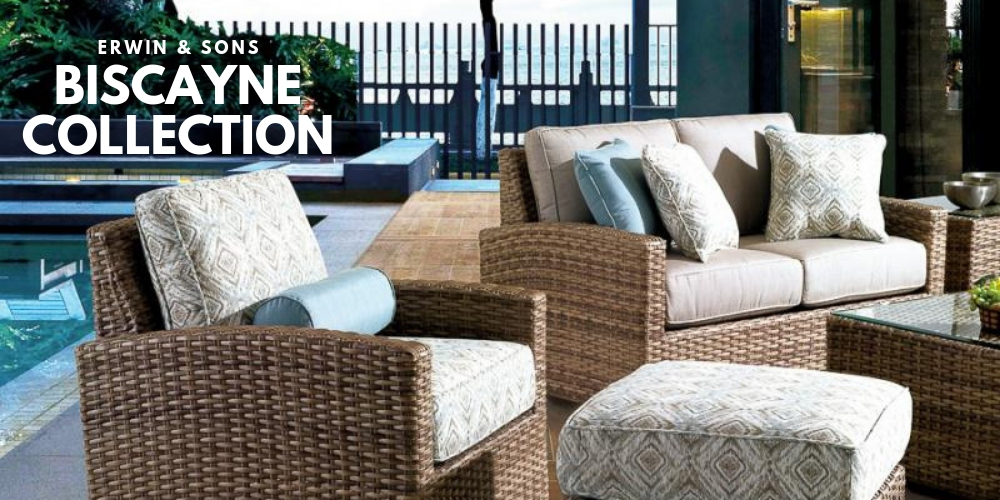 1. Biscayne Collection - The Biscayne Collection has been one of our most popular sets for several years now. If offers a comfortable deep-seated sectional and it's sleek designs will elevate any home. It's squared ottoman and coffee table give it a clean look yet create a lot of functional space. This collection is available in two colors: Fieldstone (light brown- pictured) and Rosewood (darker brown).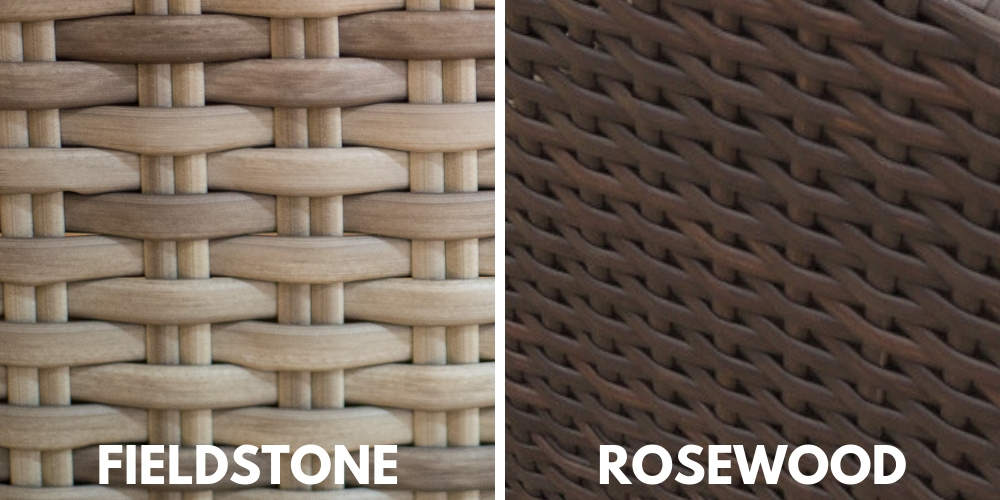 The Biscayne Collection pieces include: the three-seater sofa, chair, coffee table, end table, sectional (pieces sold separately or in a set), loveseat, and swivel glider.
Packaged sets include: 4 piece set with sofa (includes two chairs and a coffee table) and 4 piece set with loveseat (includes two chairs and a coffee table).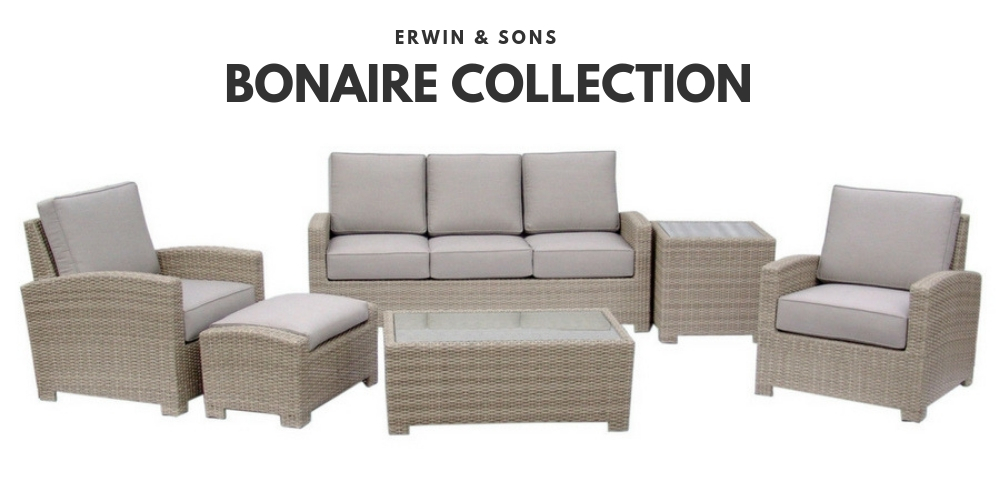 2. Bonaire Collection - The Bonaire Collection offers the same modern feel and a similar warm grey tone as the Biscayne in Fieldstone. But don't be fooled by their similar appearance - the Bonaire Collection has style all on it's own! With subtle curve top arms, the high end look of inset glass, and the slightly smaller scale of it's pieces, this might be the perfect set for you! The Bonaire Collection comes in the color, Weathered, and has an aluminum frame. It's a simple set with a classy style.
The Bonaire Collection pieces include: the three-seater sofa, chair, coffee table, end table, ottoman, swivel glider, and sectional (in-store only).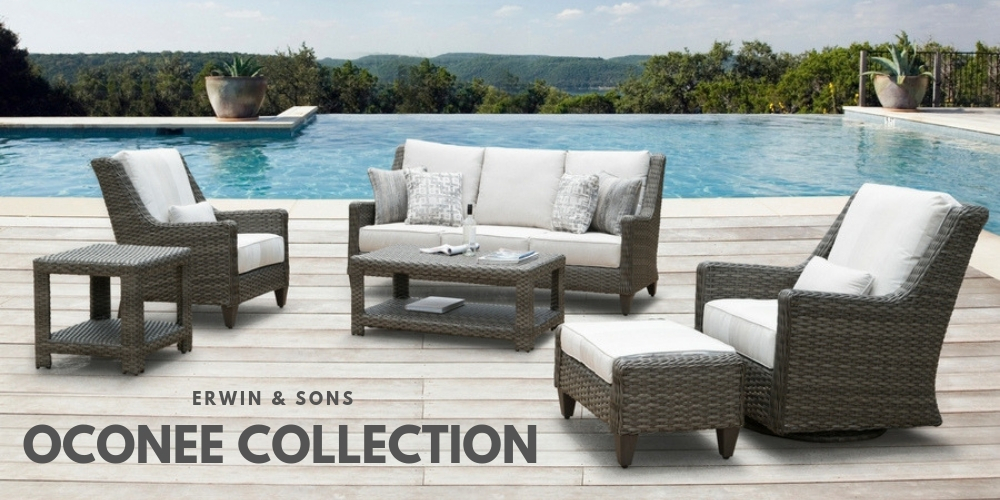 3. Oconee Collection - The Oconee Collection is a good mix of modern and traditional with it's straight edges and rounded corners. This furniture has a slightly reclined back for your comfort and offers more storage options below the coffee table and end table. It comes in the color Ash and has a aluminum frame. This wicker is perfect for someone who loves a fresh and modern feel but still wants traditional sensibilities.
The Oconee Collection pieces include: the three-seater sofa, chair, loveseat, coffee table, end table, ottoman, and swivel glider.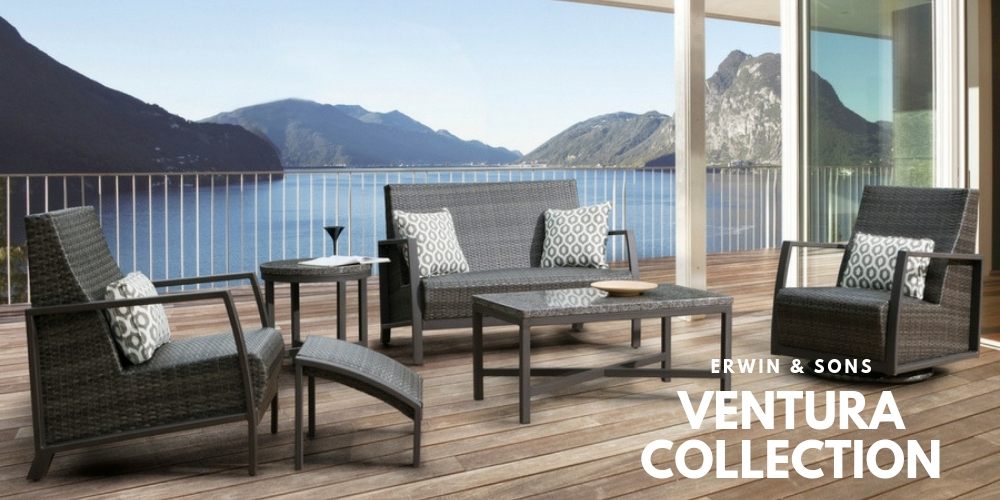 4. Ventura Collection -The Ventura Collection is unique to all of our other sets in that it offers comfort without the cushions! It has a wicker seat and back that sits in a thin aluminum frame with open arms and legs. It's a compact set that will fit comfortably on smaller patios without looking overcrowded. This set comes in the color Ash and features Erwin and Son's new padded resin seating.
The Ventura Collection pieces include: the loveseat, round end table, and swivel glider.
So, which set grabs your eye? We're here to help and discuss all of the options with you. We want you to feel confident about your purchase and excited about lounging in the sun this summer! Making a big purchase like this can be overwhelming, but we know choosing quality wicker is a decision you won't regret!
Don't wait around! From creating your order to receiving your wicker, it can take a few weeks, so get a head start on it now! Give us a call or visit one of our stores to talk to an employee about available pieces, warranties, cushion swatches, delivery, and more!
Ready to shop? CLICK HERE!