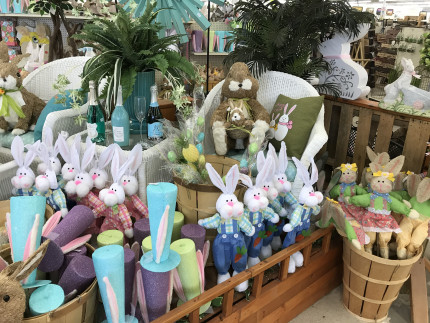 Let's Celebrate! It's Easter!
Easter is a time of celebration! Some celebrate it as the beginning of spring, others for the resurrection of Christ and some look forward to the Easter Bunny, Easter egg hunts and chocolate.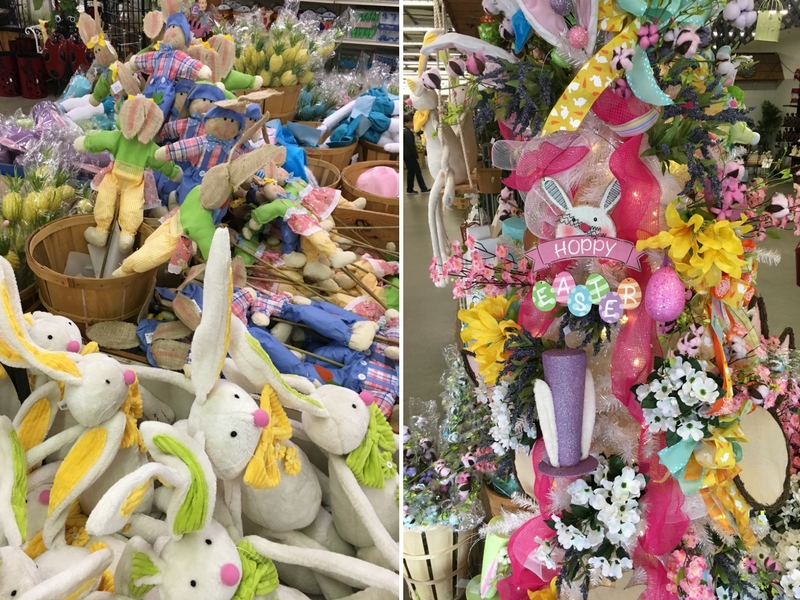 At Carolina Pottery, we love when spring starts hopping through the back door! We fill the floor with all the brightly colored flowers and Easter goodies galore! We have bunnies, colored eggs, Easter ribbon and flags. Easter wreaths line the walls, Easter dinnerware is in the back and up front, we even have an Easter Tree! The entire store turns into an array of pinks, greens and yellows! Bunnies are "hopping" onto the shelves and little chicks "peep" around the corners.
But we have often wondered, why do we have eggs at Easter and how did the Easter Bunny tradition develop in the United States? Eggs are believed by many to represent rebirth or regrowth. The rebirth of spring, flowers and animals as well as the rebirth of Christ. The Easter Bunny stems from a tradition that started many centuries ago. Time.com's article, "What's the Origin of the Easter Bunny?" tells us:
"According to some sources, the Easter bunny first arrived in America in the 1700s with German immigrants who settled in Pennsylvania and transported their tradition of an egg-laying hare called "Osterhase" or "Oschter Haws." Their children made nests in which this creature could lay its colored eggs. Eventually, the custom spread across the U.S. and the fabled rabbit's Easter morning deliveries expanded to include chocolate and other types of candy and gifts, while decorated baskets replaced nests. Additionally, children often left out carrots for the bunny in case he got hungry from all his hopping."
What we do know for sure at Carolina Pottery is that Easter is truly a time for celebration! Spring has fully arrived, and no matter how you spend Easter day, we hope that it is filled with lots of laughter, love and joy!