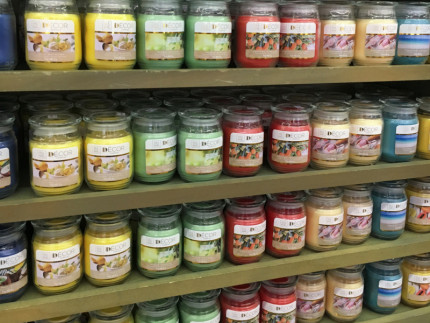 It's All About Candles
Candles
What is the first thing you think of when you hear the word CANDLE? I always think of birthday candles, but there are so many other types of candles and a million different ways to use them!
Let's begin with types of candles!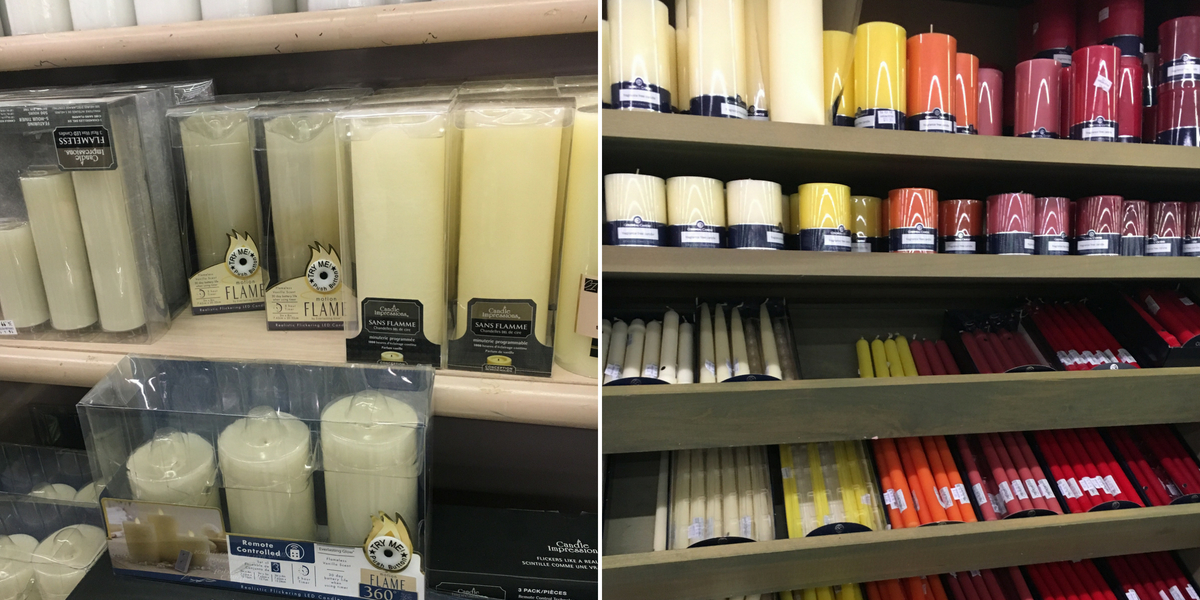 Tapers
Did you know that there are at least three categories of taper candles?! The most common are what are referred to as "dinner tapers." These typically have a base width of 7/8 inch or 9/16 inch in diameter and can be as short as 6 inches and as long as 18 inches or even more! The next type of taper is a smaller size with a wider diameter base. These are 10" long with a ½-inch base. The smallest tapers are often referred to as "flower tapers" and are usually 12⅜ inches long with a ¼-inch base. These are often the candles used in low flower centerpieces.
Pillars
Pillar candles come in various widths but are usually sized in whole inches, 3", 4", 5", etc. Pillars are typically cylindrical in shape but can sometimes be squares or rectangles. Pillars come in almost every color you can image and some are even scented!
Votives and Tealights
While similar in diameter, a votive is taller, and contains more wax than a tealight. A typical votive will burn for 10 hours while tealight will burn 3-5 hours. Since tealights come in a small metal enclosing, they are considered to be disposable while to enjoy votives for their maximum burn time, it is best to put them in a glass votive holder.Want to know a little secret? If you are having trouble getting your votive out of its container, put it in the freezer for 30 minutes and the wax will pop right out!
These are just a few of the most common types of candles.But the list goes on and on.There are citronella candles, wick-less candles, and even battery operated candles!
Candles are a great way to add a fun ambiance to any event! They are perfect for weddings, graduation parties or birthday parties! They can be used in centerpieces, lanterns, and even mason jars hanging from the trees. Candles are also great to have in your home.They look beautiful on the dining room table or in candlesticks on the mantle.Candles are often used in windows at Christmas and some people even add to their Christmas tree! Tell us about your favorites types of candles and different ways you have used them! We can't wait to hear!