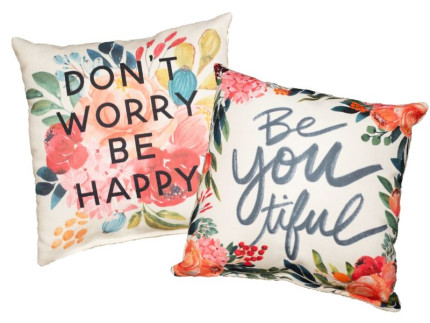 How To Style Your Pillows
Adding new pillows is a simple way to add personality and a fresh look to your home, but it can be easier said than done! Have you ever walked into a store, found your way to the pillow aisle, and then been at a complete loss of which pillows to get? Sometimes we have an idea of what we like but when we see all the choices in front of us, creating the look we love can become overwhelming. So where do we start?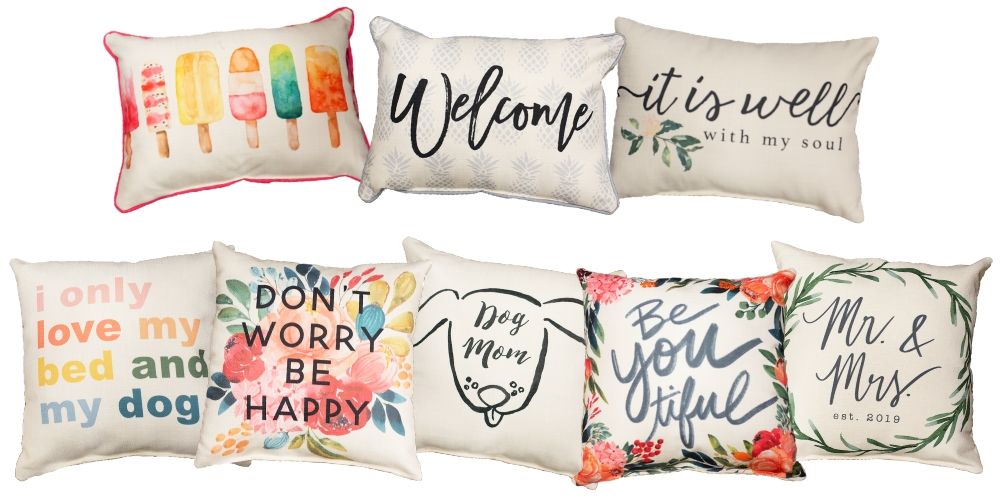 Whether you're shopping for indoor or outdoor pillows, we have a few tips of what to look for to create the style you love!
1. Size: Look for pillows in all sizes! When arranging your pillows, place them in order from largest smallest. Start with a a 24" pillow, then layer a 20" pillow, and lastly add a 16" pillow to create a cohesive look. Add a lumbar pillow to balance out the look!
2. Color: Pick a color palette to help narrow down the pillows you're looking at. Choose pillows in colors that compliment each other. Looking for similar colors in varying pillow designs so that you can mix and match your pillows.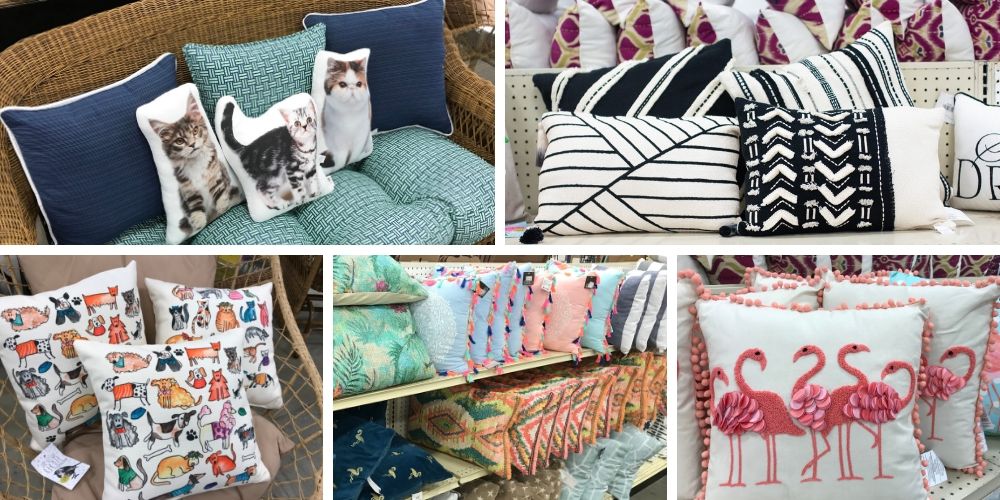 3. Texture: Add contrast with pillows that have texture. Look for pillows with fringe, tassels, and special threading as well as materials such as faux fur, satin, velvet, and wool. Get creative with different styles and don't be afraid to mix up textures as well!
4. Prints: Add contrast to your space with a mixture of pillows with different prints and patterns. Choose prints in the same colors or complimentary colors for more interest! Mix pillows with small prints and large prints. Pick designs that show off your personality and interests!
5. Odd Numbers: Think about odd numbers when looking for the perfect pillows. Pick either a grouping of 3 pillows or 5 pillows for the most eye - catching arrangement.
Don't overthink it and have fun playing! Design is suppose to fun and personal! Choose items you love and don't feel stuck! You can always switch out pillows later if you decide it doesn't work. The best part, it's affordable and easy to switch! Don't forget to visit us regularly for new styles of indoor and outdoor pillows!