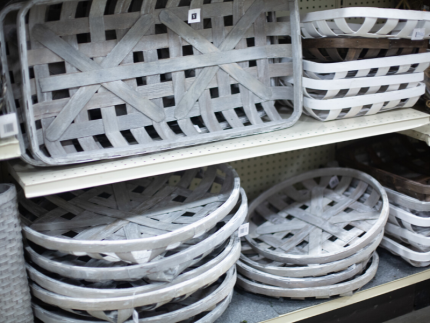 How to decorate with tobacco baskets
Tobacco baskets are a staple in the farmhouse decorating movement. Even though they stopped being produced specifically for tobacco companies in the late 1960's, these flat woven oak-strip baskets have found a second life in vintage collector's homes, and are now produced again for purchase in stores. We carry multiple sizes, colors and shapes and while they may look a little un exciting in stacks on the shelf, they can be transformed into many uses and purposes!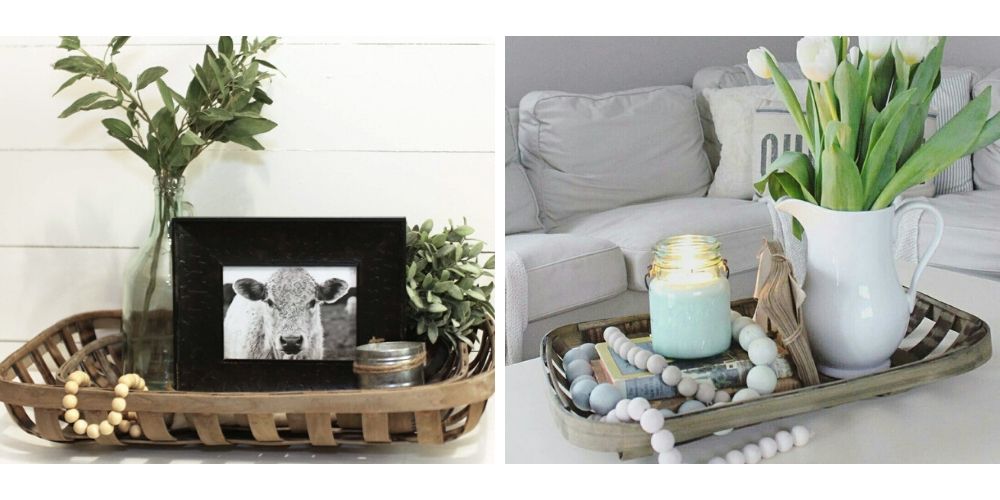 TRAY
We all have items sitting on top of coffee tables or side tables that may look a little lack-luster. Place a tobacco basket underneath your magazines, stacks of books, picture frames or vases to create a more cohesive look. The wood will look great with the texture of paper or metal collectibles and can be a great place to toss keys, wallets and even your phone in an entry way to contain items when you walk in the door!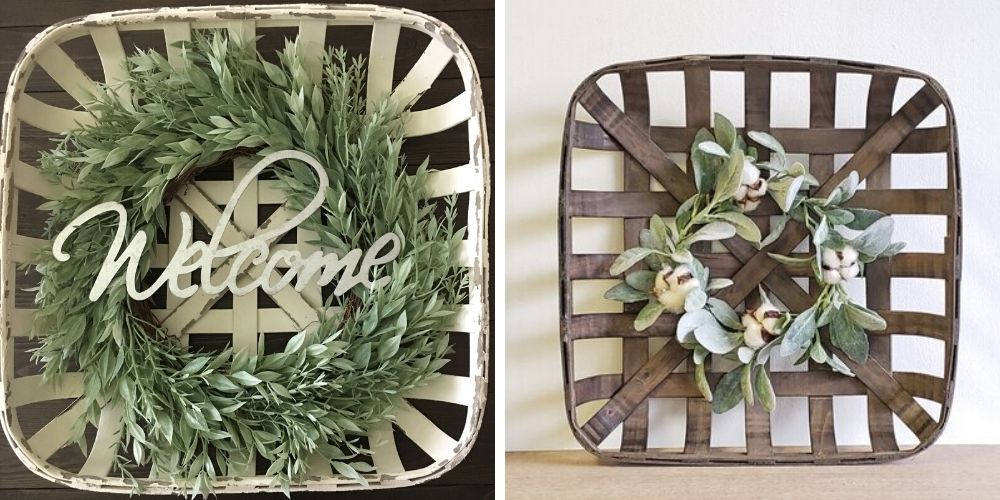 BACKGROUND FOR WREATHS

The farm house modern look uses a lot of greenery wreaths to bring something fresh and colorful into your home. Why not place a tobacco basket behind it, and add a small bow to the wreath to make a custom wall hanging that you can change up as seasons or holidays come and go? It's the perfect combination of natural textures that looks fresh!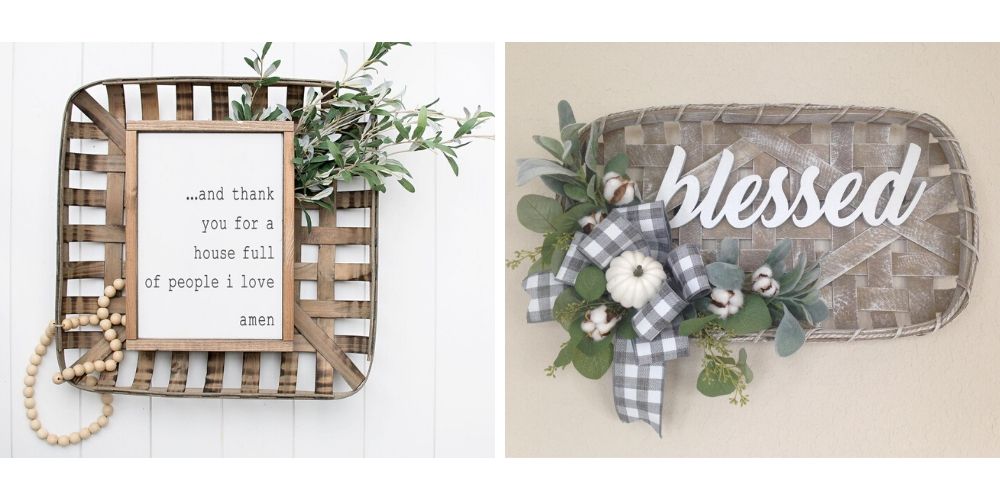 Photo Credits: 1.| Rustic Branches 2.| ETSY SELLER
SIGN BACKGROUND
If you have some small signs that don't have a home on tables, counters, or look too small on your wall, add them to a tobacco basket with hot glue or some wire hidden with bows or greenery, and you'll have the perfect thing to hang to welcome guests on your front door, or entryway! Switch out the sign for different seasons, or find a small antique mirror to attach as a way to check your makeup in the bathroom!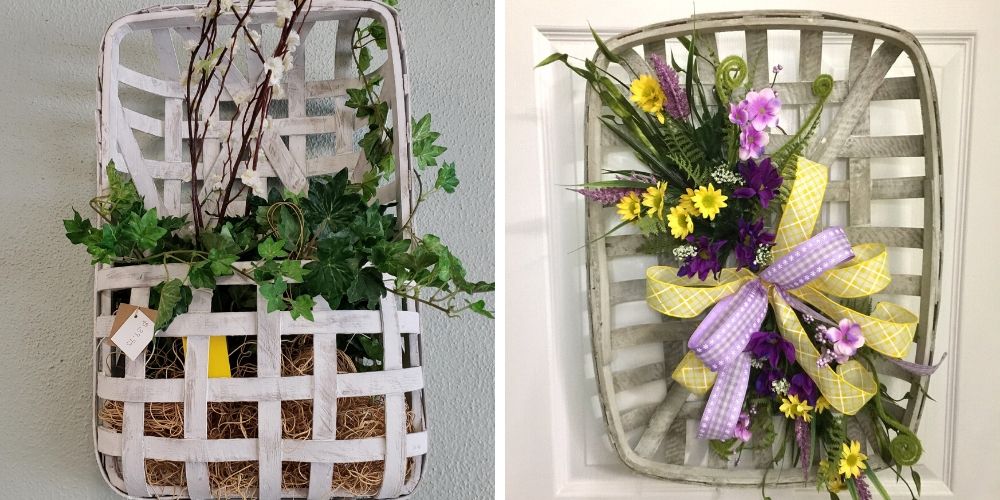 WALL ARRANGEMENT
Pocket: This option uses two baskets. One Cut one in half and glued or stapled on top of another basket to make a pocket! This gives room for a little styrofoam cleverly hidden by overhanging greenery or burlap. You can use greenery for a look that works all year, or switch out seasonal flowers and leaves or faux branches and ornaments. The options are endless!
Arrangement frame: Find a ready-made arrangement bush in our floral section or create your own posy with cotton, greenery, and flowers and attach to a tobacco basket with floral wire. Hide the stems with some ribbon and hang your wall-floral-arrangement anywhere you would like a picture frame! This makes a great gift for mothers day or valentines day when you want your loved one to have something they can enjoy all year!
These are just a few ideas for using tobacco baskets in your home. We can't wait to see what you've used yours for! Take a picture of your tobacco basket décor in action and tag it with our hashtag #carolinapottery. We love seeing your creations! You'll find all the items we've mentioned in this post in stores, or select items online at www.carolinapotter.com. Happy decorating!
Like this post? Pin it!