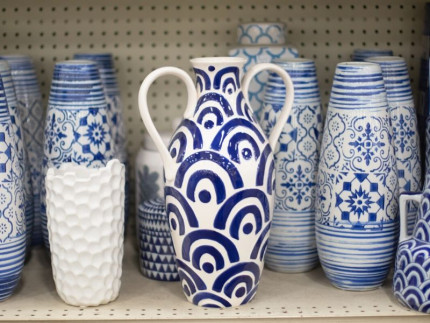 How to decorate with Pantone's CLASSIC BLUE 2020 color of the year.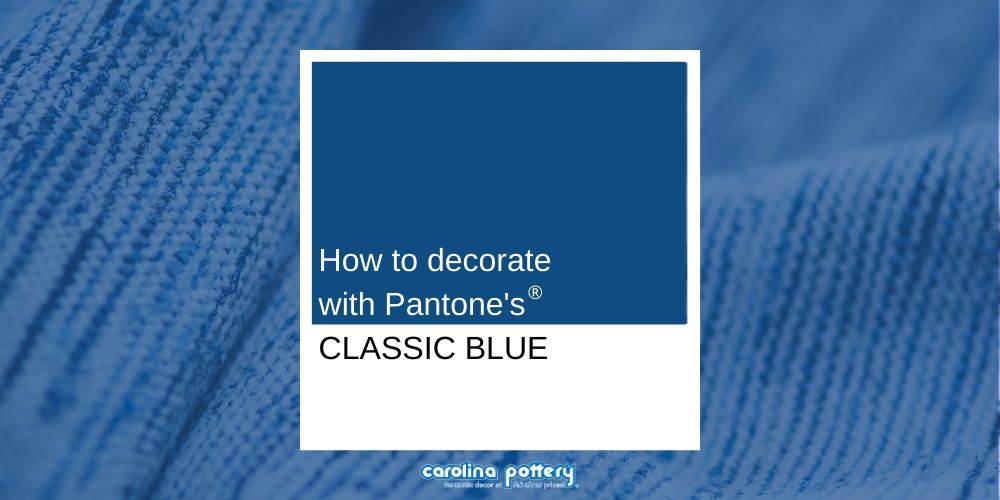 Pantone released its selection for 2020 and we couldn't be more excited! Classic Blue (Pantone 19-4052), is a calming but sophisticated navy blue (a neighbor to our Carolina Pottery blue!) that we think everyone will be able to ring in the new year with and be able to incorporate into almost any existing décor in their home! If you like staying on top of trends, or have some items stashed away from years ago in Classic Blue shades, then now is the time to pull some items together and start the year fresh with new color!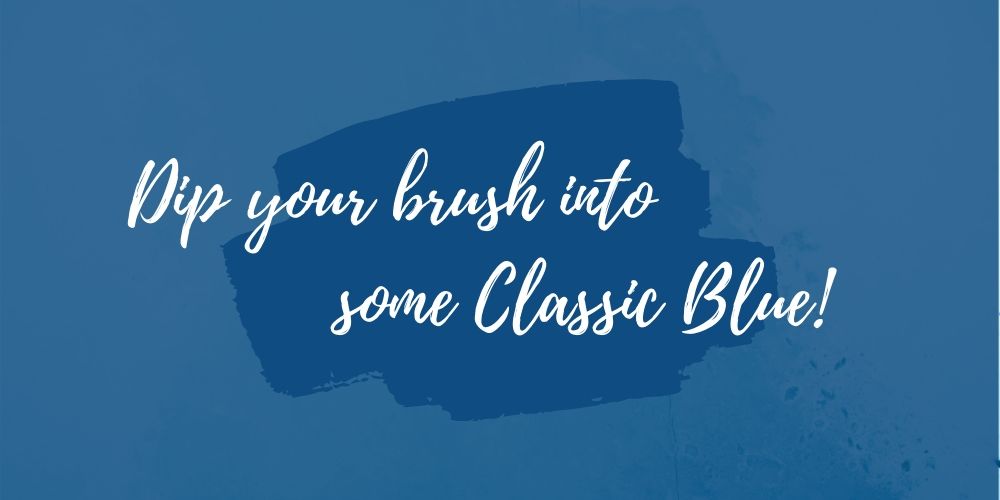 PAINT
If you're the type that likes to make a big splash with changes in your home, painting a room or wall in Classic Blue is a great way to add a fresh feel to your living space. Studies show blue is a calming color which means it will be great for bedrooms or nurseries! Contrast the darker color with bright white or Ivory to soften the impact and keep the calm vibes coming!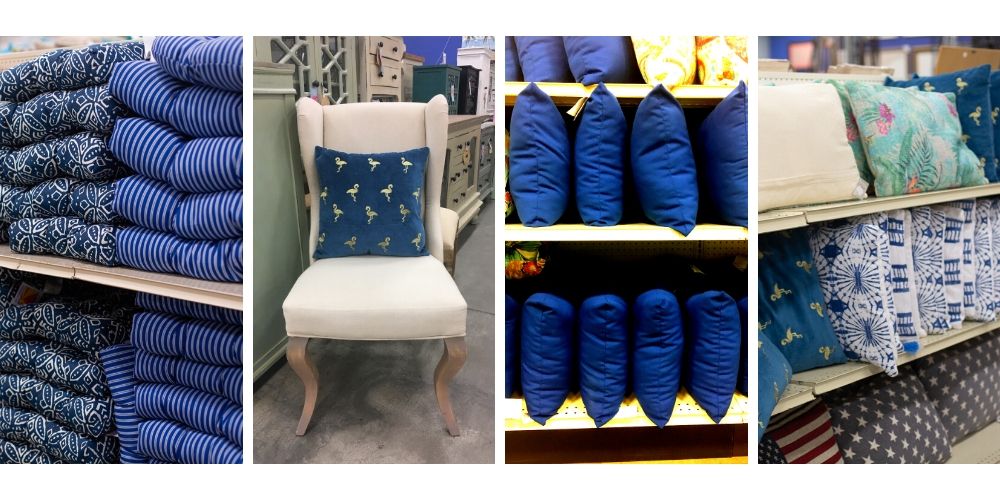 THROW PILLOWS
For those of us that may be shy about committing to an entire wall of navy blue, comfy and cozy throw pillows make a great way to add a fresh look. They can be moved to different spaces if you get tired of looking at them in the bedroom or living room couch, and patterns and textures are the perfect way to experiment. A bold geometric pattern can give your space some energy, or a mud cloth pattern can work with boho or eclectic decorating styles. Our textile selection is huge, and a great place to start your search for the perfect squishy pillow!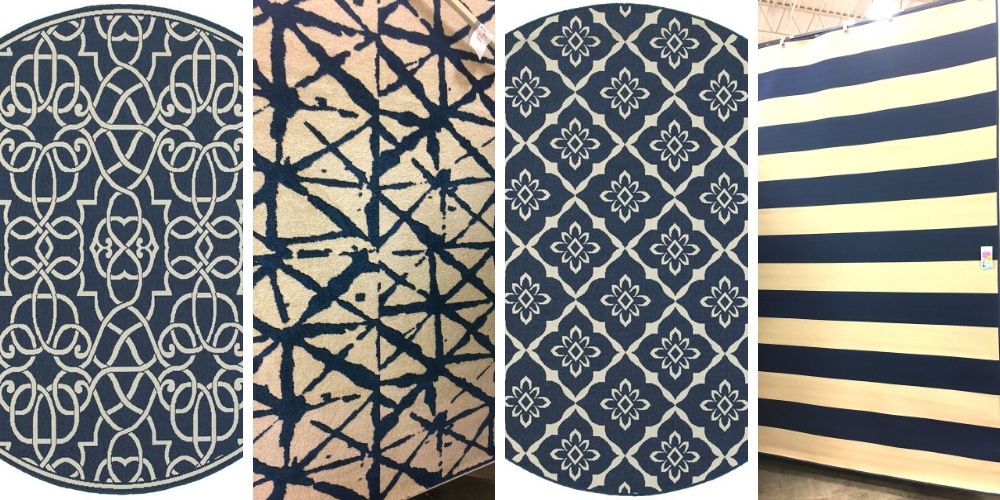 RUGS
If you feel brave enough to go a step above pillows, a rug in Classic Blue might be the perfect way to tie a room together! Navy can act like a neutral when paired with the right colors and works with the ever popular grey and white color scheme many of us have adopted into our homes. This is another opportunity to play with pattern and texture depending on the traffic of the room and patterns you choose for couches, chairs and pillows. We have a huge selection of rugs in stores and online if you don't live nearby!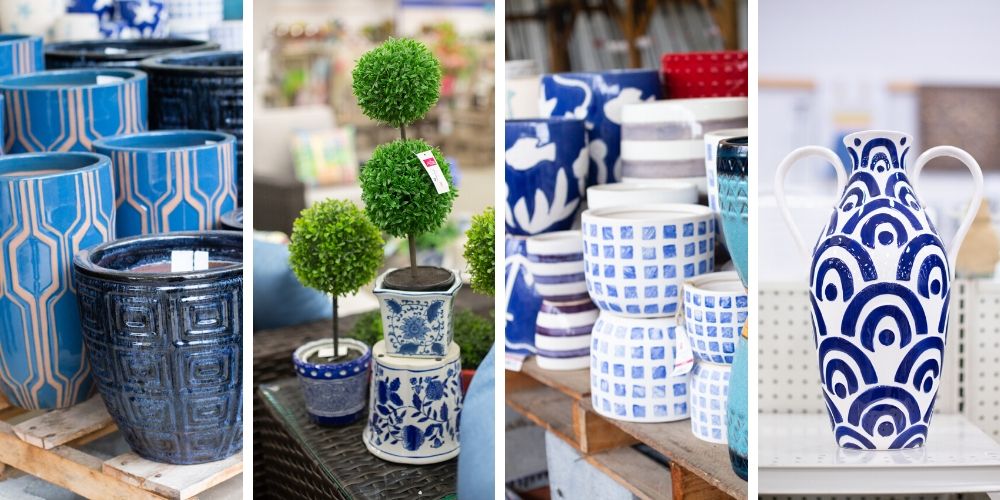 DELFT BLUE POTTERY
This timeless pottery that originates to the 17th and 18th century Dutch is still popular today, and adding a few plates to your wall, or finding a small ceramic pot for simple greenery arrangements is a quick and simple way to incorporate not only the color Classic Blue, but also a little bit of vintage. 2020 will also be the year where we will see more carefully placed vintage items to give character and a sense of history to our homes. You'll find some irresistible pieces in all sorts of shapes and sizes for indoor and outdoor use!
Classic Blue's name suggests the timeless quality of this color blue. You'll find it's an easy color to add to your home décor this year, and one you'll want to keep for years to come with pieces like rugs or even painted walls! Come visit us in stores or online at www.carolinapottery.com to find items in Classic Blue and every color of the rainbow! Happy Decorating!
Like this post? Pin it!