How To Decorate With Lanterns
We love lanterns for so many reasons! Not only are they themselves pretty, they can add a new character to your space since they come in so many different varieties plus they add a cozy element with the warm glow they give off. Decorating with lanterns is an easy and affordable way to get multiple versatile looks with one item. We've listed some of our favorite ways you can use lanterns this summer...and for any season or holiday! From a flickering light to a decorative centerpiece, we have ideas to help you start thinking outside of the box!
Of course, we love to use lanterns at our backyard BBQ's! But HOW exactly could you use them? Hang a variety of lanterns in a tree to light up your yard at night. Place a citronella candle inside a metal lantern to help keep the bugs away or maybe place them beside the fire pit with colored lights to add a bit of fun. Mix up your serving style and use smaller lanterns to hold silverware and napkins for guests to easily grab what they need before dinner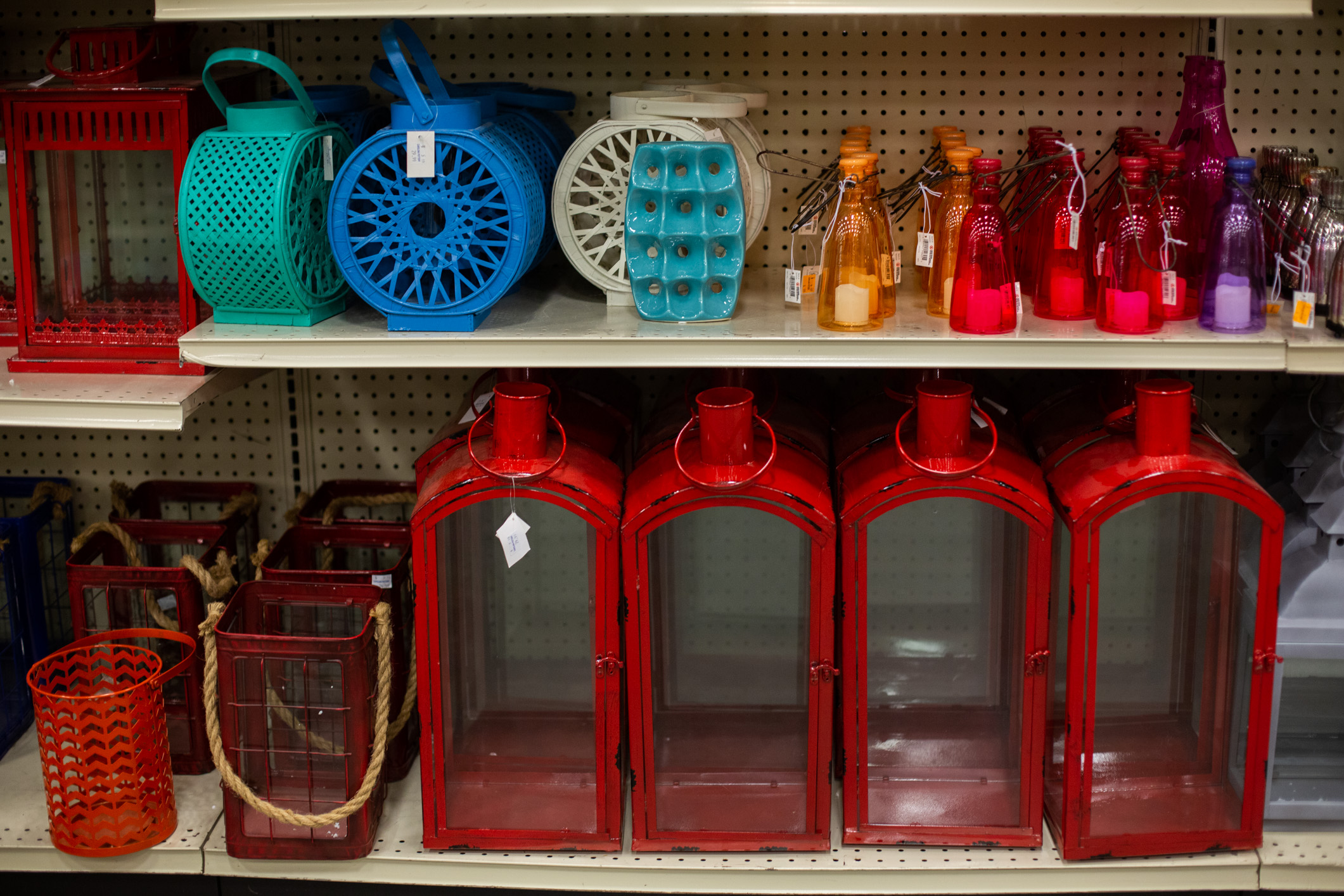 Lanterns with a real candle or battery operate candle are always beautiful, but what about filling the lanterns with greenery and a string of fairy lights? Adding greenery adds a more decorative look during the day and a string of lights will give a subtle glow at night. You can fill lanterns with flowers, use them as table centerpieces, and even arrange them so they frame your entryway.
Get even more creative and bring the outdoors in with your lanterns! Decorate your home or beach house by filling your lanterns with sand and seashells that you collected from your vacation. If the mountains are more your thing, add acorns, leaves and pinecones to fill the lanterns. If canoeing at the lake or along a river during fits your vacation plans, make sure to collect some rocks, pebbles and maybe even some of your fishing gear to bring back and put into your lanterns as a fun "shadowbox" of your vacation.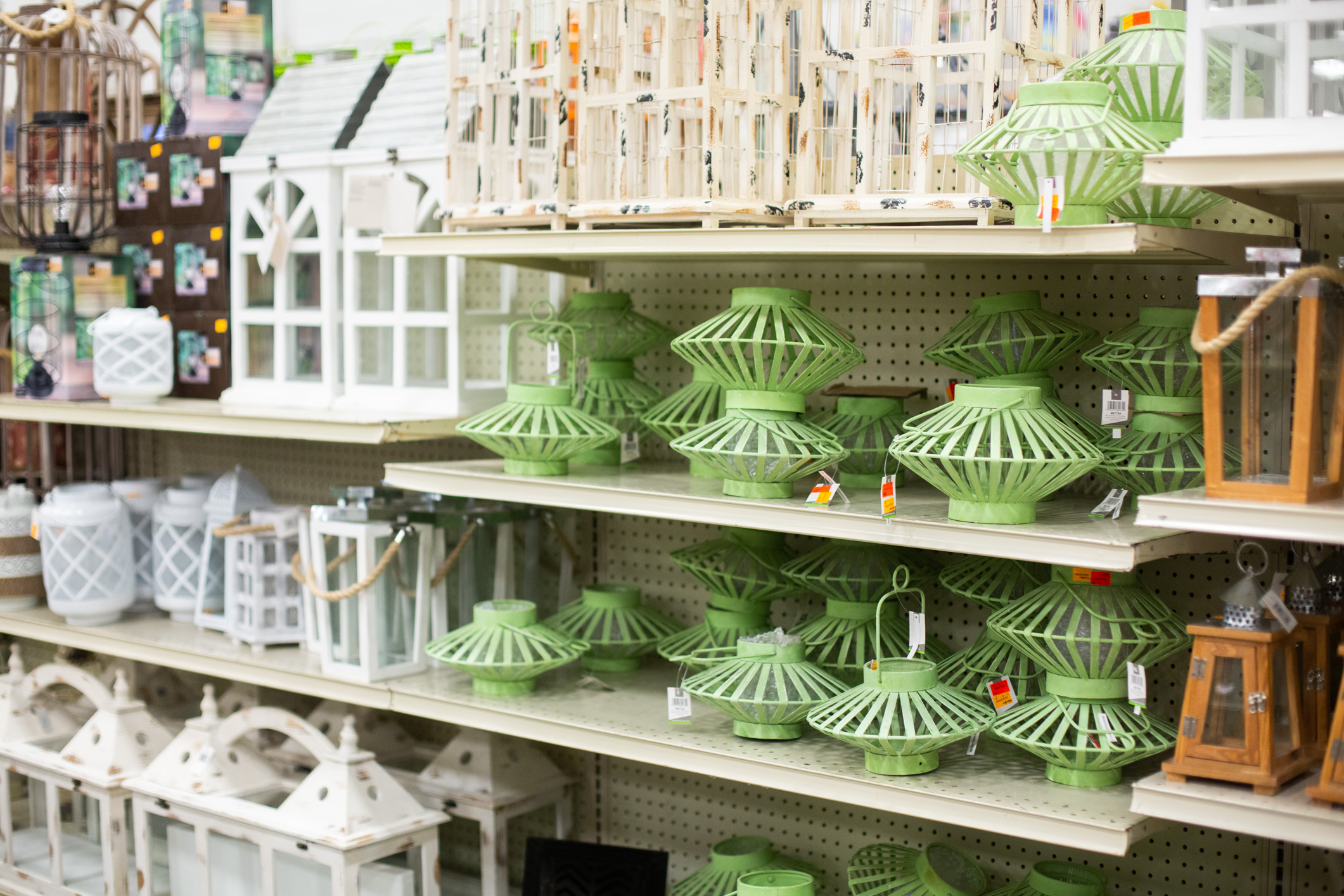 Don't forget the holidays! At Easter, fill your lantern with Easter eggs or jellybeans. Springtime is the perfect time to fill your lantern with flowers, a bird's nest and little bird. During the spooky season of Halloween, fill you lantern with fake eyeballs, candy or other haunting items. When the season of Thanksgiving begins, have your family members write things they are thankful for and place inside the lantern. At the family meal, place the lantern on the table and read what everyone wrote. Christmas lends itself to multiple ways to use lanterns. Fill with greenery, ornaments, snowflakes, or bows. You could also make a wintry scene inside the lantern for all to enjoy. The possibilities are endless.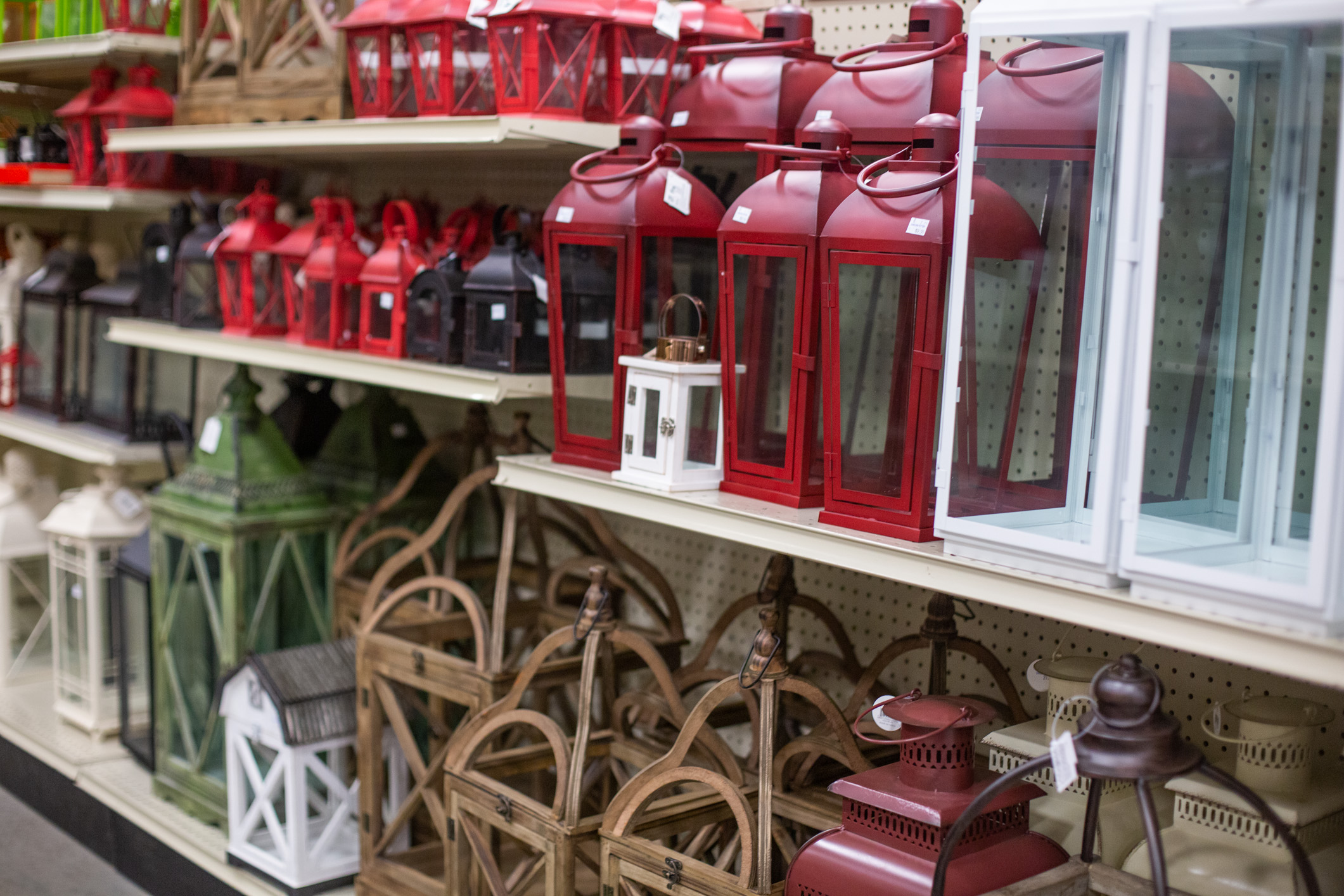 Carolina Pottery has lanterns in all shapes, sizes, and colors. Choose from short, round, tall, skinny, wood, metal...and more! Pick the ones that speak to your design and let your imagination run wild!
Share some of your ideas with lanterns! We would love to see!