Happy Howl-O-Ween
Halloween is fast approaching-ghosts, witches and jack-o-lanterns have arrived at Carolina Pottery! Children are deciding what they will dress up as for trick-or-treating and the weather has finally started to turn cooler.
At Carolina Pottery, we love seasonal decorations. We have a large variety of spooky home décor to create a festive feel at your house. Select from our Halloween door mats, flags, metal yard décor and door hangings to greet the children as they come to fill their bags full of candy.We have signs, lanterns, and pumpkins galore! Witches fly and ghosts boo waiting for you! Carolina Pottery also has a large selection of Halloween guest towels, dinnerware and other table top decorations. The floral department is filled with fall flowers, Halloween ribbon and picks to create a beautiful wreath or arrangement.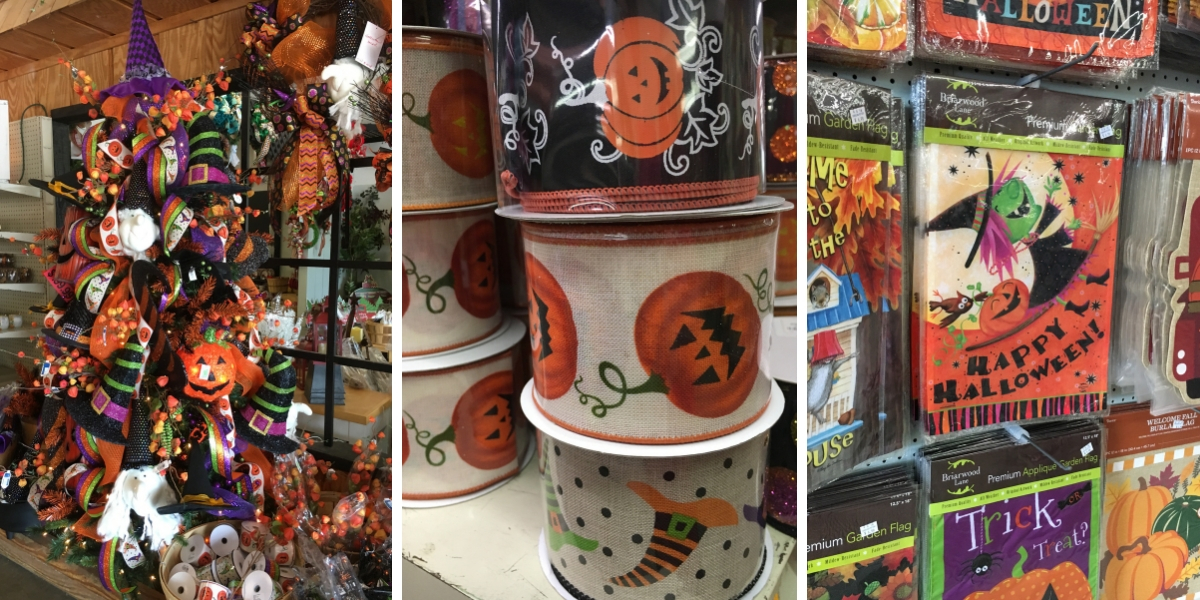 One fun Halloween project is to create a Halloween tree! That's right-a decorated Halloween tree! Find a small black tree (or you can always spray paint a green one)- add mesh and ribbon to get you started.If you can't find a black tree, a green one still looks spooky once completed! Then out of the top of the tree, add some Halloween picks and a witch's hat. Then fill the tree with fun Halloween decorations. We often think a tree has to have ornaments, but you can also add plaques, stuffed ghosts, goblins and witches. Spread cobwebs across the tree for an extra creepy touch.Creating a Halloween tree is fun and something the entire family can help with!
Carolina Pottery has all your Halloween home décor decorations! Shop today in stores or online!