Gift Ideas at Carolina Pottery
Christmas gifts are getting harder and harder to give as people tend to get what they want for themselves and everything can be ordered delivered within just a couple of days online. If you're still one of those people who enjoy going to stores to pick out just the right item come visit us at Carolina Pottery! We're pretty sure you'll be able to knock a few names off that list.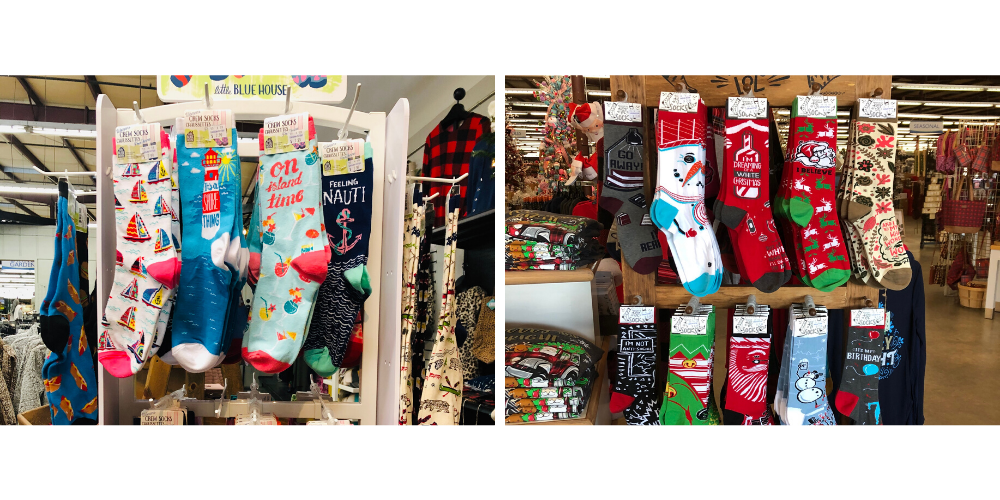 SOCKS
Okay, this may only be an option for a select few on your list but who we love getting socks in our stockings to put on and keep our feet toasty while we open the rest of our presents! They're just fun and bring a smile on people's faces when they see them peeking out from the bottom of their PJ's or yoga pants… or work slacks, we won't judge! Pick up a couple extra as last-minute white elephant presents, or for your kids' teachers who are getting a much needed break and putting their feet up this Christmas!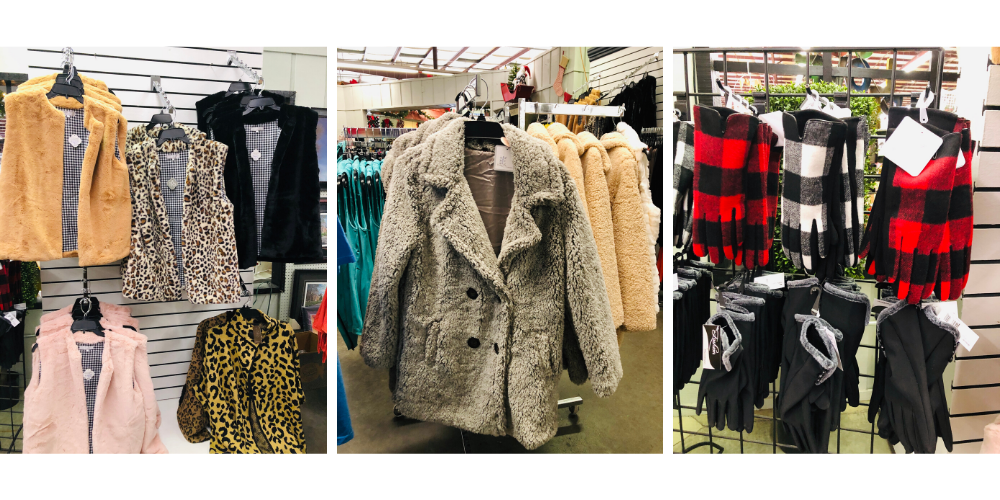 OUTER WEAR
If it's chilly where you live this time of year, chances are you have some loved ones who will need to keep warm as well! We have a great selection of outer wear to throw on as friends and family are headed out the door to Christmas parties and trips to the store. Keep your college students warm as they walk to and from classes this winter with cozy pullovers and gloves. We have colors and sizes perfect for everyone, so come and pick a few up before they're gone!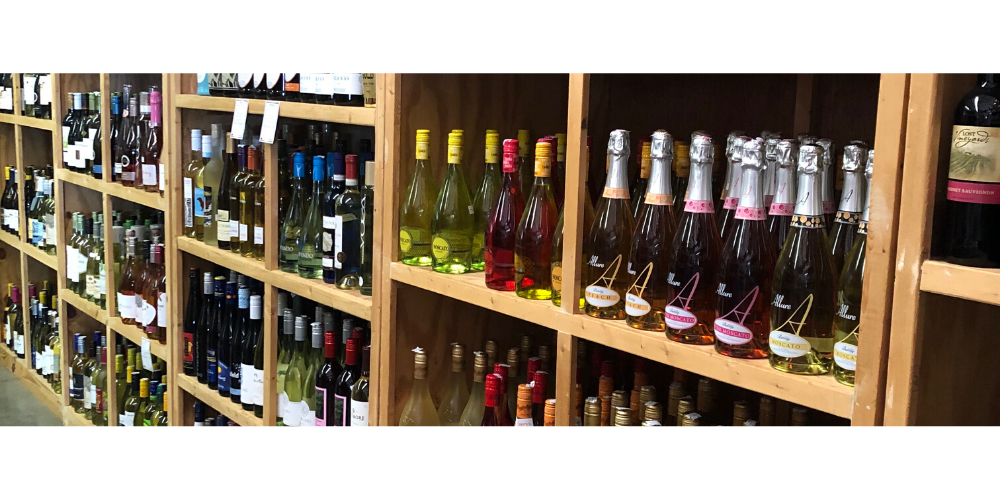 WINE
We all have that friend or family member that you can sit down with, enjoy a glass of wine, and catch up with in good times and bad. Maybe you have a friend that is constantly hosting and opening their home and you'd like to show your appreciation for their hospitality and help out with the cost of providing drinks. Whatever the reason, and whatever their taste preference, we have lots of wine to choose from to make your loved one's holidays merry! A bottle wrapped with a festive bag and a couple of ornaments is the perfect hostess gift they will be excited to receive!
TUMBLERS AND THERMOSES
Game day, beach vacations, summers at the lake, ball practices and games, long commutes or days spent watching children… everyone can use a nice cold (or hot!) drink at their side. Find the perfect thermos or tumbler to keep your friends hydrated and cool, or cozy and warm as they head out the door all year long! You can even stick a gift card to Carolina Pottery inside and they can come by and pick out all the things they've seen but never got for themselves.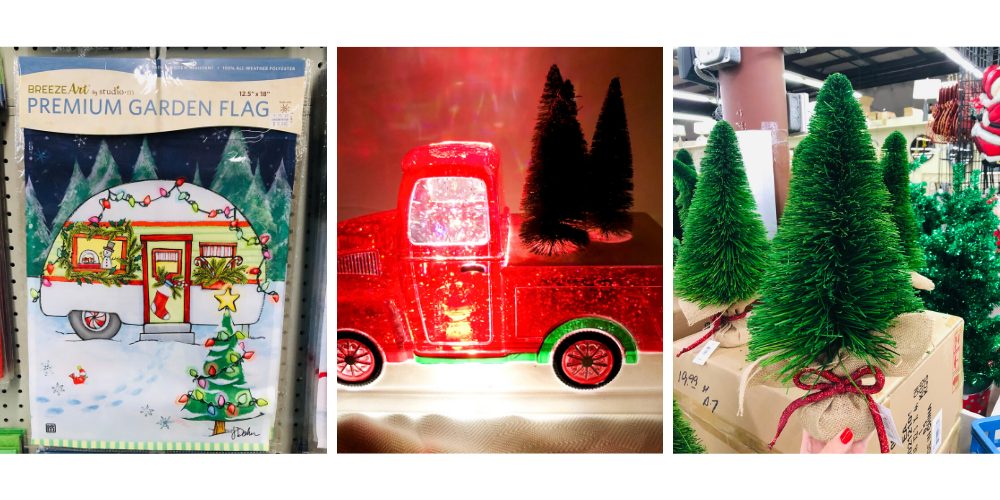 FOR THE CHRISTMAS ADDICT
Do you have a friend who can't get enough of Christmas? Are they constantly on the hunt for new holiday décor to add to their home, even in June? Pick up some unique Christmas decorations to help them expand their collection! We have vintage ceramic trees that are making a come-back in recent years, and signs and plaques they can use all over their home.
We hope these ideas help you find the perfect gifts for everyone on your list, and we look forward to helping you in stores at any of our four Carolina Pottery locations in the south east! Don't forget to pick up a little something for yourself as you play Santa this season!