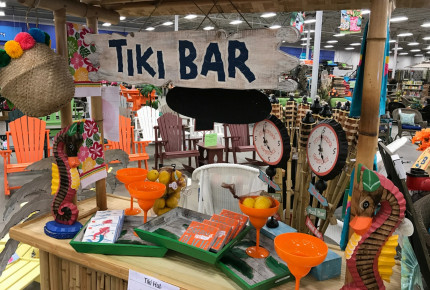 Food & Decorations: The Makings of a Great Party
Plan the perfect gathering with festive decor and refreshments.
After the guest list, the eats and decor should be your biggest considerations when planning a party. Why? They're the elements people will talk about after the party's over. They set the tone and, when done right, encourage people to socialize and have an all-around great time.


Decorations as Conversation-Starters

Festive decorations and unusual accents can be conversation starters, too. Set up eye-catching or funny displays that entice your guests to take selfies. Other guests will start doing the same, and before you know it, people are laughing with new friends. Your party may even get some "air time" on social media and create a buzz around the idea of your next possible get-together.

Try a Themed Party

Pick a fun theme, and coordinate decorations, food and drink for maximum effect. For instance, for an Italian-themed party, consider playing classics like "La Dolce Vita" on your TV or projection screen. Play a soundtrack of Sinatra and Rosemary Clooney. Craft the perfect dessert with a Biltmore tiramisu mix from Carolina Pottery.

Go with the Flow

Where you place food and drinks is key. Arrange tables in a way that forces people to move around the room and start conversations. Set up drinks in a separate area from food to ensure that no one stands in one place all night. Create visual or physical barriers to rooms you consider off-limits, from large plants to locked doors.

Set the Mood with Food

From chip dips to margarita mix, choose snacks and beverages with care. Whether you're shopping for themed foods or just want a variety of incredible bites and drinks, opt for delicious foods to please a diverse group of taste buds. Cover both sweet and savory, and offer meatless options for vegetarians and vegans. Choose low-maintenance foods whenever possible to avoid endless trips to the kitchen.

Planning ahead makes the big event more fun and relaxing for you. Not only will you enjoy the party more if you feel like everything is under control; your guests will pick up on your relaxed attitude and have an even better time. Test out new recipes in advance, and make party-planning easier by shopping for all your supplies at one place.
Carolina Pottery has everything you need to transform your decor, as well as festive food and beverages for any occasion.