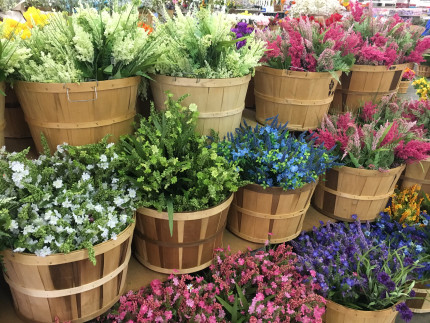 Flowers, Flowers, Flowers!
Flowers, Flowers, Flowers
When I think of flowers, I can't help but think of the nursery rhyme, "Mary, Mary quite contrary, How does your garden grow?"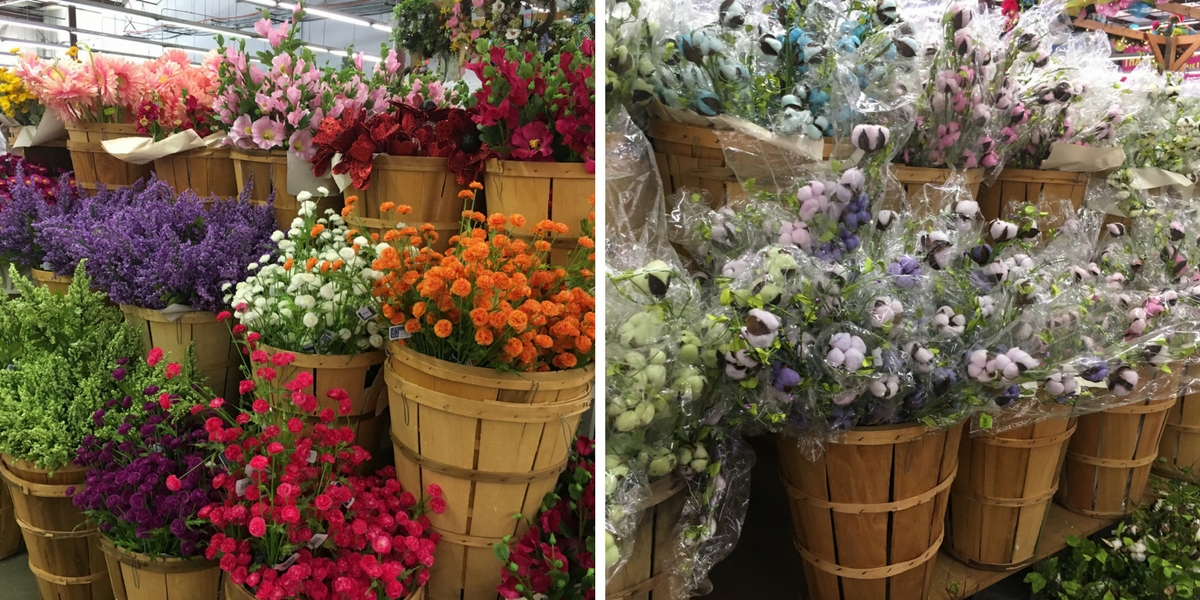 Flowers are the best thing about spring! Everything comes into bloom and your yard is filled with bright colors and wonderful fragrances. For those of you that might not have a green thumb or just prefer to mix silk flowers with your fresh flowers, we have you covered.Carolina Pottery has a huge assortment of spring flowers and bushes.
With rows and rows of flowers, you are sure to find the type for you.We have daffodils, tulips, hydrangeas, pansies, hyacinth, dogwood, forsythia and so much more!! The list just keeps on going.We have many of the flowers in various colors.For example, we have Gerber daisies in pink, red, orange, blue, green and yellow plus they come in three different sized blooms for you to choose from!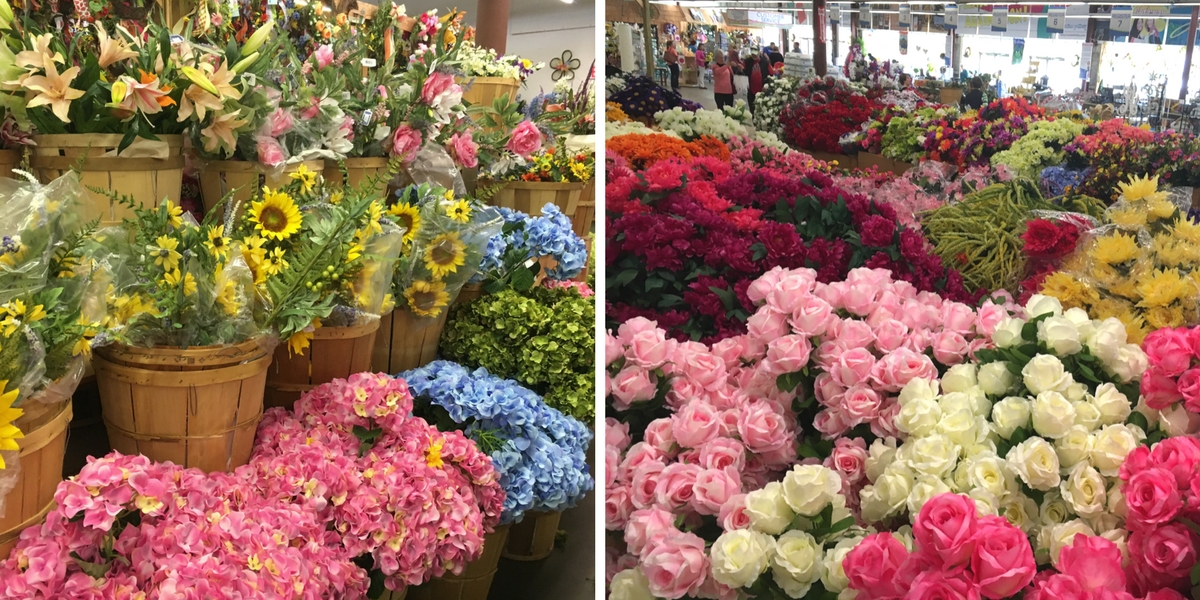 Not only do we have flower stems, we also have flower bushes.This is a great way to get multiple flowers for a bargain price. The bushes look great potted or cut apart and used in wreaths. We also have filler flowers that add that special touch to your arrangements or wreaths! Once you have selected your beautiful bouquet of flowers, don't forget to shop our large selection of home décor to find just the right container. If you have selected your flowers for a wreath, make sure you check out our large selection of mesh, grapevine wreaths and ribbon!
Flowers are wonderful for bringing a smile to your face and someone else's, making any occasion more special and they can even help you relax! Send us some pictures! We can't wait to see how your garden grows!