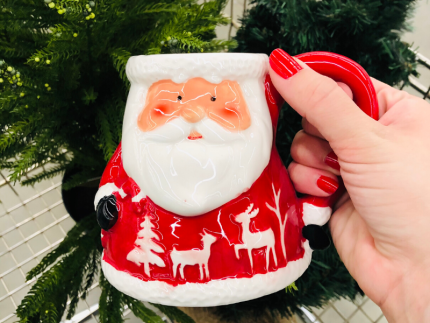 Create a Hot Cocoa Station!
The weather is finally chilly and we're all ready for some hot drinks to keep us warm. Chances are there will be some chilly guests coming through your doors this holiday season. What better time to put together a hot cocoa drink station in your kitchen or dining room this month? We've put together a list of ideas on what to stock along with some inspiration photos in a pinterest board to get you started! It can be as simple as a tiered tray with all the ingredients and a few mugs, or you can go all out and have a big set up on a side table. It's all up to you and the size of the space where everyone will be coming to warm up with something hot to drink!
First, decide on the area in your home that you want to host your hot cocoa station! If your space is limited, perhaps a corner in your kitchen counter next to the stove or an electric hot-water kettle can be used to keep plenty of hot water coming. If you have more space, consider using a side table in your dining room, or rearrange a space in your living room area with an accent table off to the side where people can chat while they make the perfect cup of cocoa. We have lots of small accent tables perfect for areas like this that can hold other décor the rest of the year and turn into an instant gathering place for the holidays. If you get together with friends to look at Christmas lights every year, why not set up a table outside for everyone to come warm up as they get in the spirit looking at outdoor decorations?
Once you know which space will be transformed into your cocoa station, the fun part begins. Stocking it!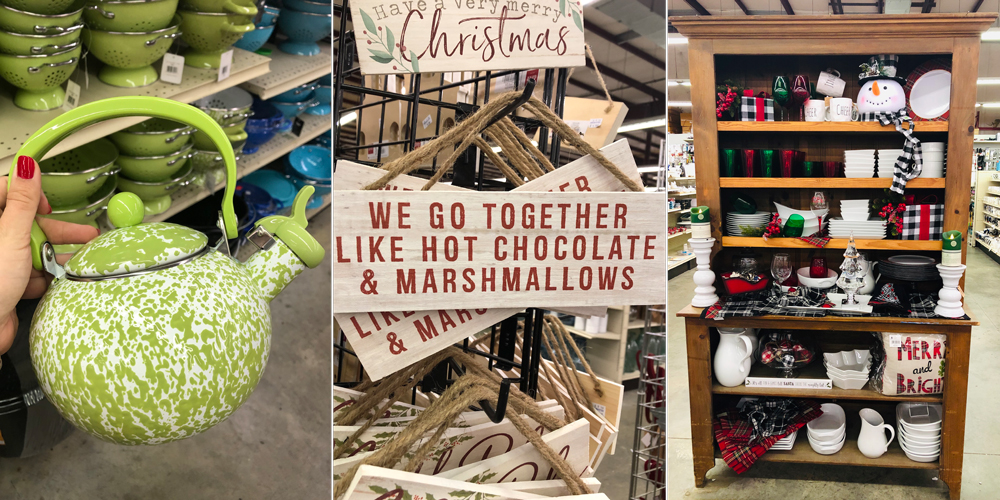 STOCK YOUR COCOA STATION! Pick up some holiday mugs at Carolina Pottery to start a theme! Buffalo check, farm trucks, and even nutcrackers make sipping on your cocoa even more special, and can be reused for years to come. There's nothing like pulling out your Christmas mugs to instantly get into the Christmas spirit!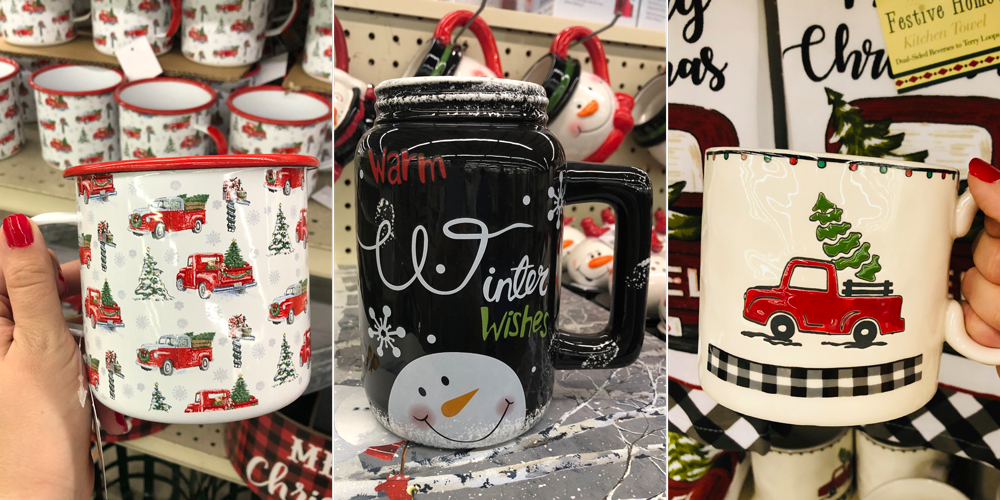 Find some trays and jars to hold marshmallows, spoons, straws, and whipped cream. Depending on how you make your hot chocolate, you could have a crockpot filled with the mix ready to go, or keep a hot water kettle filled with water to let guests mix their own cocoa to their preference.
Light a few candles at your station to have a warm and cozy glow to greet guests. If they smell like vanilla or cinnamon, even better! We even have LED flameless candles that are safe if children will be around drinking their hot chocolate with the rest of the family.
Kitchen towels can be hung or placed at your station add a touch of something soft and functional. Catch those cocoa drips in style with our huge selection of kitchen towels that will go with any theme you decide on!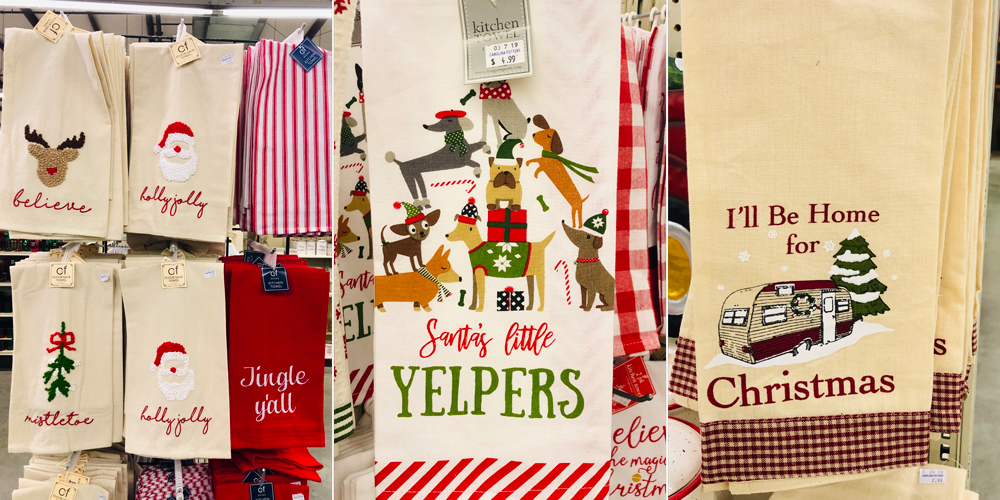 Don't forget to fill the area with Christmas décor to make it extra festive! Table top trees are perfect for small spaces and can be decorated, or flocked ones can be left bare to look like you just brought one in from outside still covered in snow! A few signs add a special touch and can be relocated to trees, wreaths or anywhere around your home after you're done with the cocoa!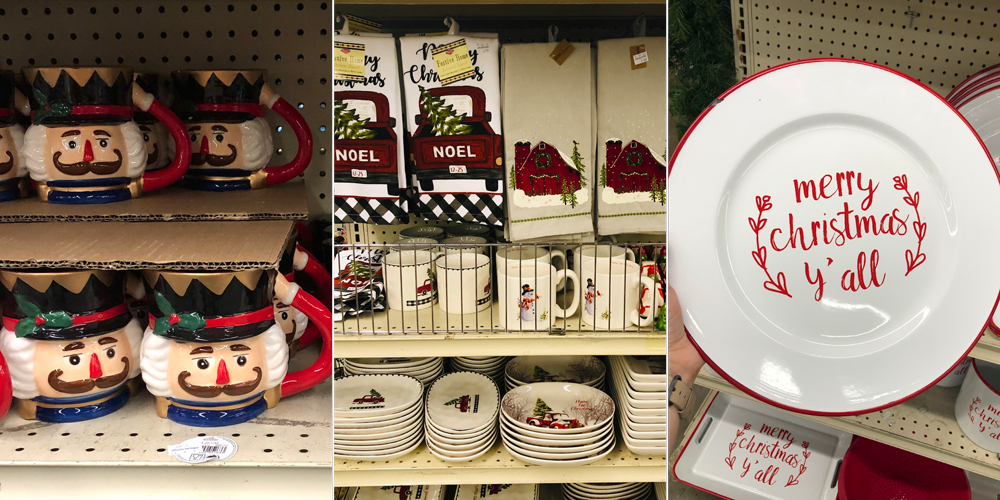 Have you ever set up a hot cocoa station? If not, we have everything you need to set it up, or if you're planning on hosting this again after many years of memory making, come in for some new finds to freshen up your space! You never know what you're going to find at Carolina Pottery!
Check out our Pinterest board for more ideas and then come visit us to put together the perfect space to make the perfect mug of cocoa this year!