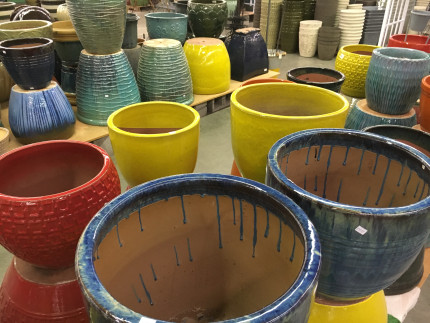 How To Choose The Right Planter: The Difference in Terracotta, Concrete, & Plastic
Spring is a time for planting! Carolina Pottery has a wide variety of pots and planters. But how do you know which one to choose? What are the different materials?
Terracotta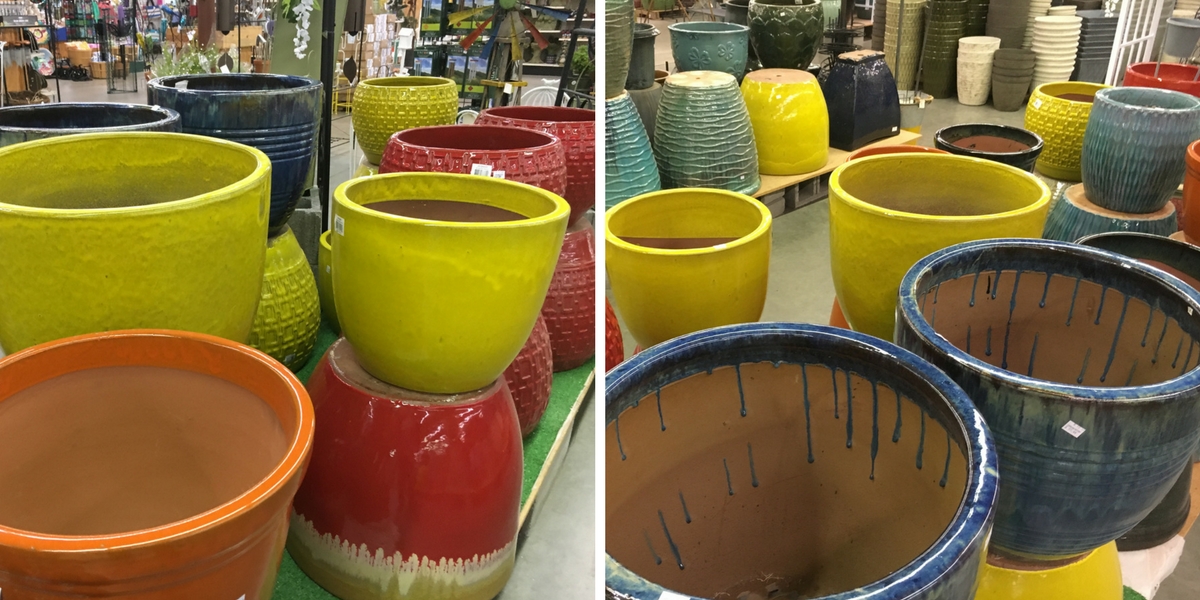 Most of us are familiar with the brownish, orange colored pots.These pots are made of terracotta, a type of earthenware. Terracotta is a term derived from the Latin word "terra cocta" meaning "baked earth."These pots come in all various sizes and are a perfect vessel for any and all planting. These planters can also be glazed and come in a variety of colored glazes.The glaze helps to color, decorate or waterproof the pot. Terracotta pots are great for air and water to circulate through the soil. With these planters, you do not have to worry as much about them falling over due to the weight of the material. This does make them a bit harder to transport depending on the size, but they are a great overall option for container planting.And the best part, they are also typically a very budget friendly planter.
Concrete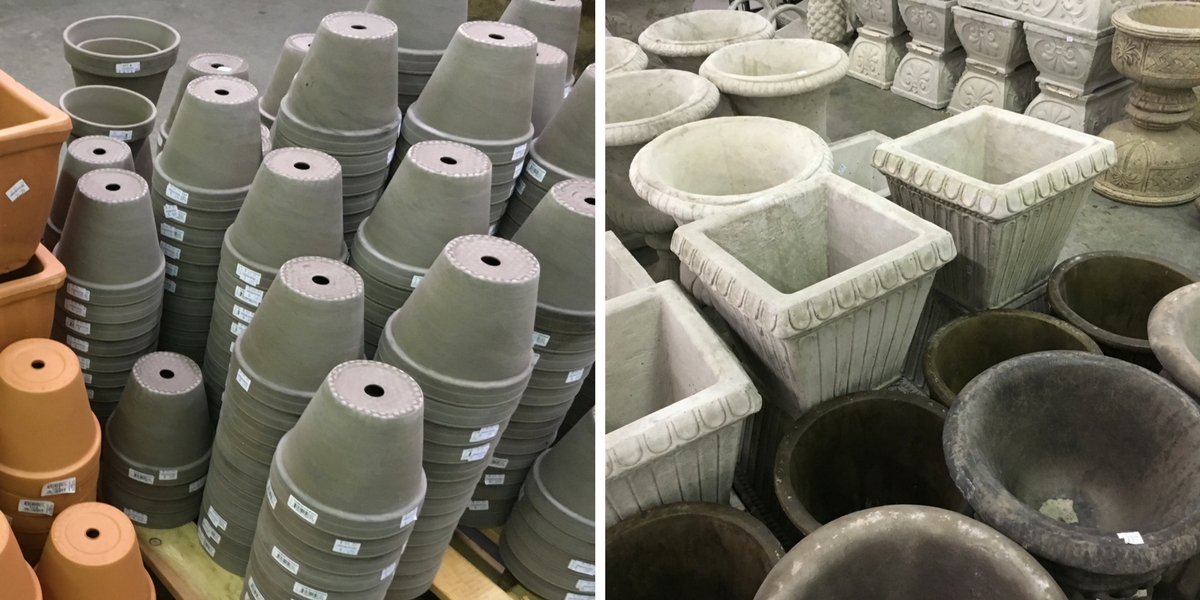 Concrete is a much heavier material. It is best to place you concrete planter where it is going to remain before filling with soil and plants. Concrete is grayish in color and gets darker when wet.Concrete can also be painted various colors.When planting in concrete containers, it is important to make sure there is a drain hole in the bottom of the vessel.Concrete can be mixed and poured into many shapes and sizes.Not only do we have concrete planters at Carolina Pottery, we also have concrete statues, birdbaths and fountains to help decorate your garden as well.
Plastic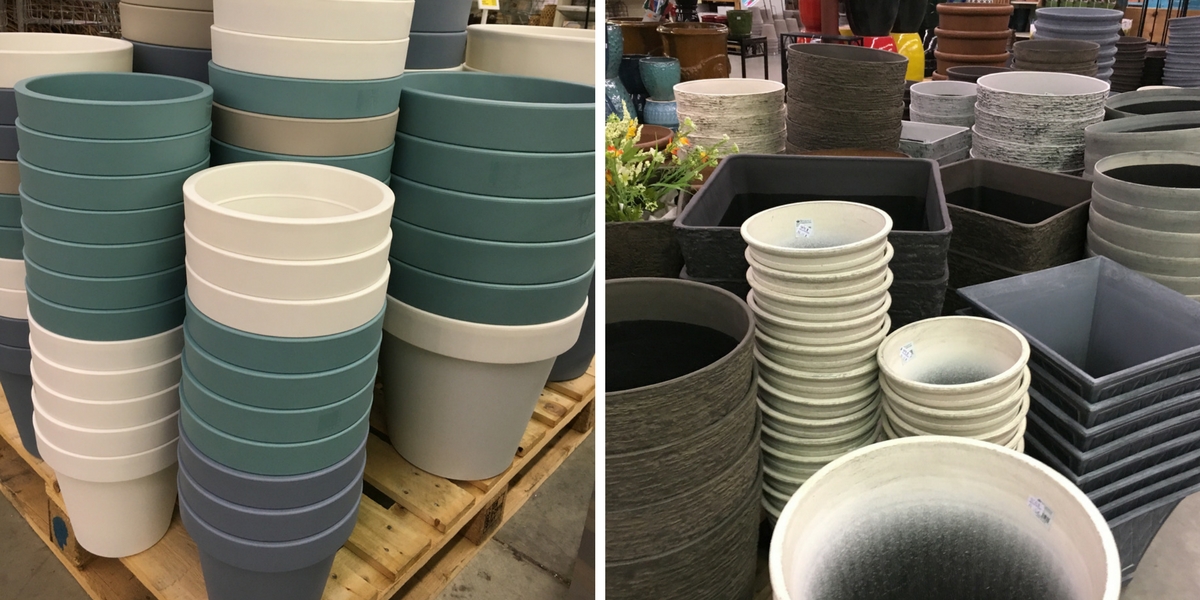 Plastic containers are another economical choice in planters.Plastic planters come in almost every color and shape. They are extremely lightweight. This makes moving the containers very manageable.The other great thing about plastic planters is they are nonporous therefore retaining water much better than some other materials. Plastic works great outdoors or indoors.It is best to keep your plastic planters inside during the winter though because the winter weather can often cause these planters to crack.As always, make sure that there is a drain hole in the bottom of your planter.
These are a few of the planting container material choices at Carolina Pottery.We also have ceramic pots, fiberglass pots and wooden planters. Stop in today for all your spring container planting needs!