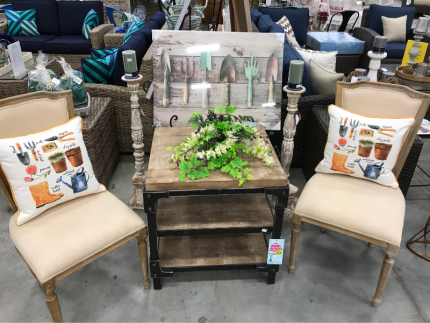 Adding Accent Furniture To Your Home
While everyone is taking their vacations and school events are on hold, the summer is the perfect time to change things up in your home. Whether you're revamping your bathroom, rearranging your living room, or adding more storage to your office, we can help you get set up with stylish accent furniture at an affordable price!
At Carolina Pottery offer a wide variety of accent furniture in multiple styles. We stay stocked with popular farmhouse style pieces that will give your home that rustic character you love. If you prefer more simplicity, check out our modern and industrial options!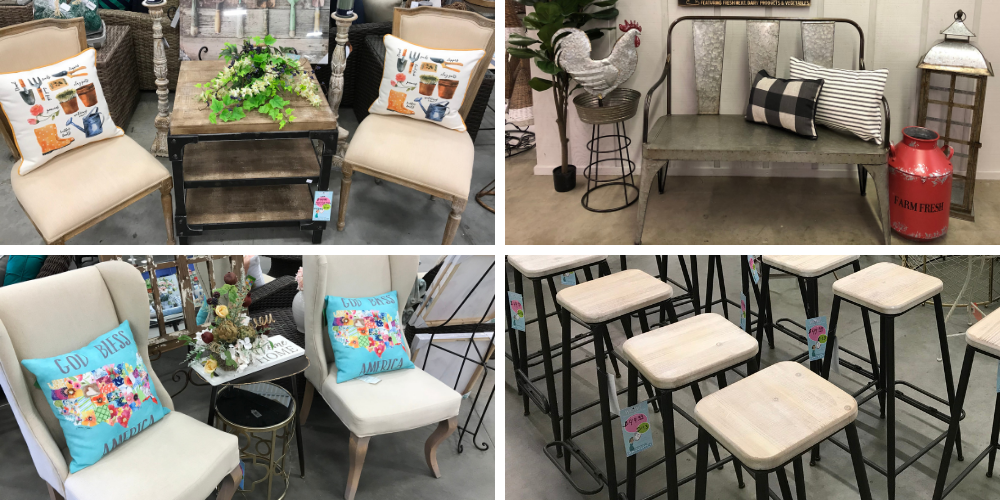 CHAIRS & BENCHES: We offer accent chairs in all shapes and size. Choose from metal, wood, and rattan styles! Our accent chairs can be used at dining room tables, in your living room, as a office chair, or corner accent chair. We also carry benches in all styles! Our galvanized farmhouse bench is a big hit with our customers and would work perfectly in your entryway or front porch. Lastly, make sure to browse our bar stool options! We often are getting a new selection of styles that are perfect for any kitchen island!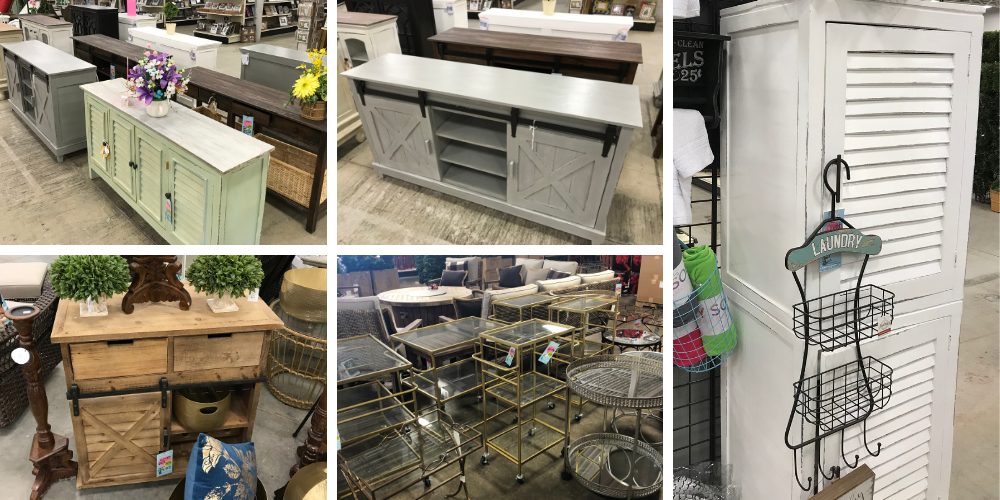 STORAGE:We offer all different types of accent furniture to create more storage for your home! We have a wide selection of tables and chests that could be used in a variety of ways including as a tv stand, dining room Buffet, hall chest, or entryway accent. We have pieces with drawers, sliding barn doors, built in wine racks, and more! Our storage options come in all sizes as well! While our larger pieces are perfect for living room and dining room storage, we have smaller pieces that could be used as bedroom side tables or even a living room end table. Don't forget to check out our bar carts! We have a variety of options that are perfect for elevating your dining room space!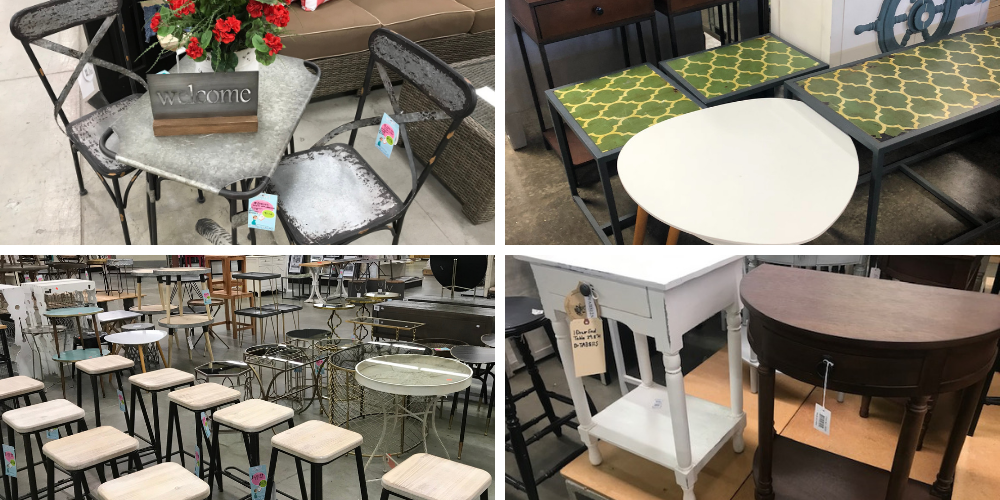 TABLES & OTTOMANS: At Carolina Pottery, we carry tables in all shapes and sizes. We have a huge selection of rattan, wood, metal, and even mirror top tables for you to choose from! Our smaller end tables are perfect to put next to your favorite living room chair but some of them could even be used as a plant stand to add to your home decor. Besides end tables, you can find hallway tables and sofa tables that make it easier to show off your photographs or add lamps to a room. Our ottomans can even be used as a bench or coffee table themselves. We carry large round ottoman or long rectangular ottomans that are helpful for seating when company is over!

Adding an affordable piece of accent furniture is the perfect way to give your home your own personal style and a fresh new look! Get creative, move things around, and have fun creating a cozy space! Don't forget to check back in our stores often to see what new accent pieces are in stock!