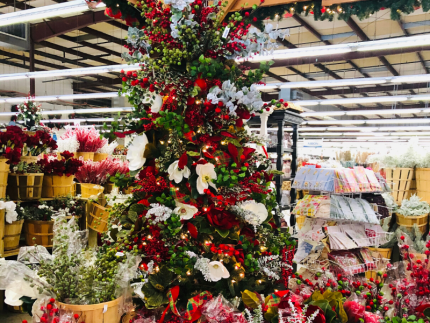 6 Gorgeous Christmas Florals at Carolina Pottery
We've been in Christmas mode for a while now. One of the first things we love doing to get in the Christmas spirit is to plan out our floral decorating and projects that will need to be completed in time for the holidays. We make sure to stock our floral department with everything you could think of to make wreaths, table arrangements, mailbox buggies, door hangers, garlands, window swags, and more! Here is just a small glimpse at the thousands of options we have in stores!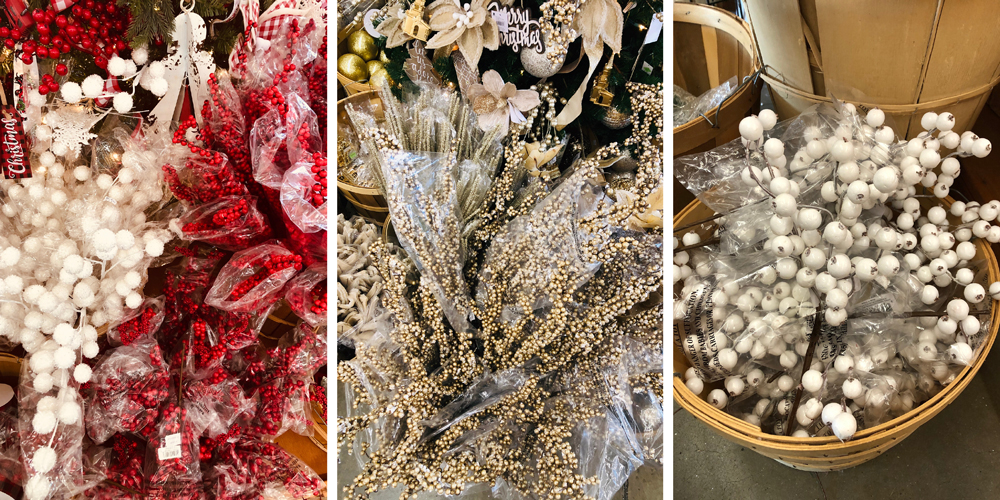 BERRIES
Our berries are a great way to add a classic pop of color and dimension to your projects. We even have some that are coated to make them water resistant, so you can use them in wreaths and arrangements outside without worry of colors bleeding!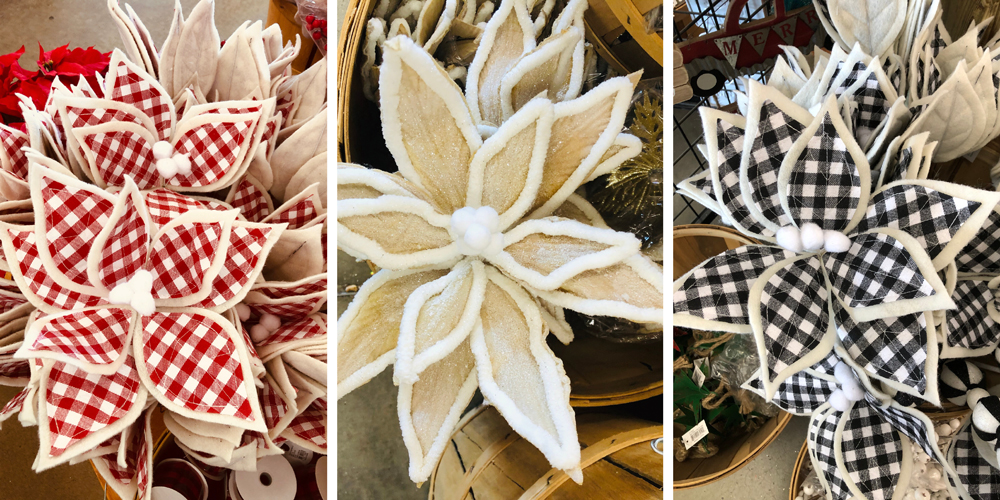 POINTSETTIAS
Poinsettias are such a fun way to decorate as a larger floral focal point in your arrangements. This year we have fabric versions with the ever-popular buffalo check plaid design that continues to be a favorite with decorators and Christmas enthusiasts. Use a few around a wreath, or tuck lots of them into your Christmas tree to bring a farmhouse Christmas look into your home!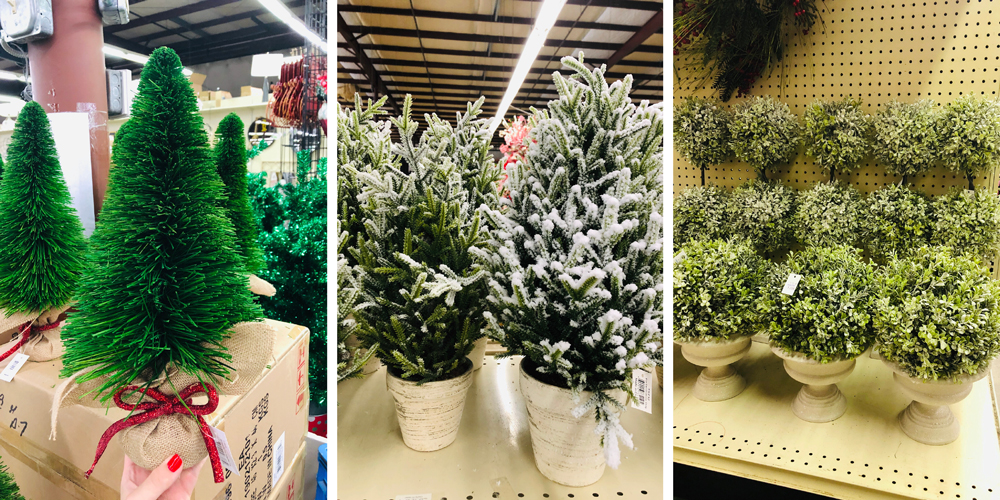 SMALL POTTED ARRANGEMENTS
We all have small table top spaces that could use a little Christmas cheer. Work desks, kitchen or bathroom counters, or dressers and side tables deserve some special decoration. Pick out some of our small potted trees and topiaries to fill in with berries, and other small florals to use year after year in your home, or to give as teacher and co-worker gifts. Some can even carry over into other seasons! All it takes is changing out the berries for some cotton, or flowers and wrapping a spring ribbon around the base and you've got a mini arrangement for the spring!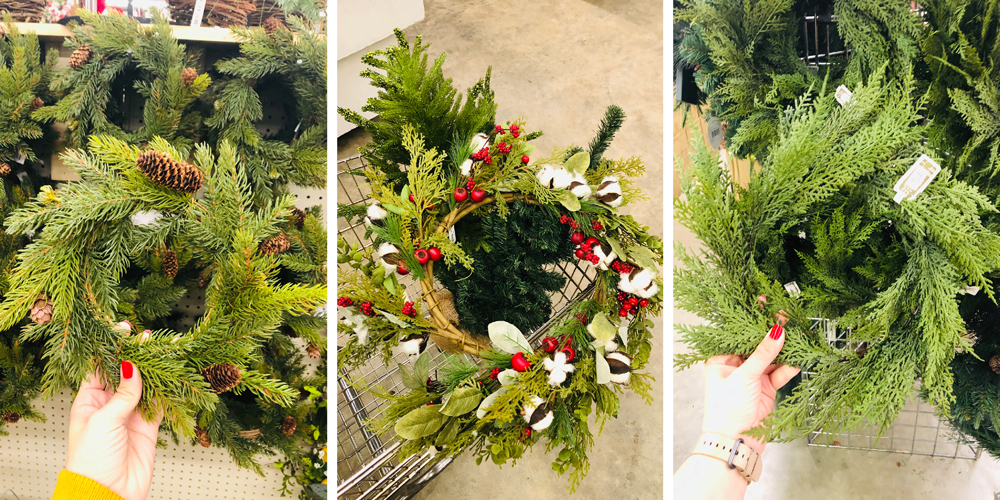 SMALL WREATHS
Want to add a small wreath to a flat basket or tray to hang on your wall? We have small wreaths that can be decorated and added to signs or mantles to create a layered look. Leave them undecorated for a modern farmhouse look, or tuck small florals and berries or even glue some tiny ornaments to create a custom design! These wreaths are great for instant-gratification crafting, and you'll probably find it hard to stop after decorating just one or two.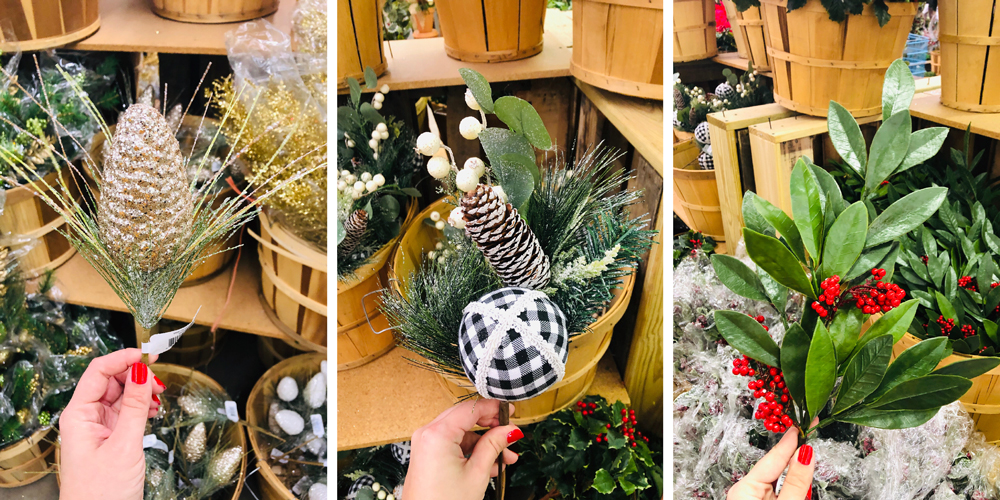 PICKS
We're here for the picks! And we have a lot of them! These are great for adding into trees and wreaths, or dividing up to use individual elements with gift decorating and incorporating into any arrangement you could think of! Our pricing can't be beat, so if you see something you like, go ahead and buy multiples before they fly off the shelf!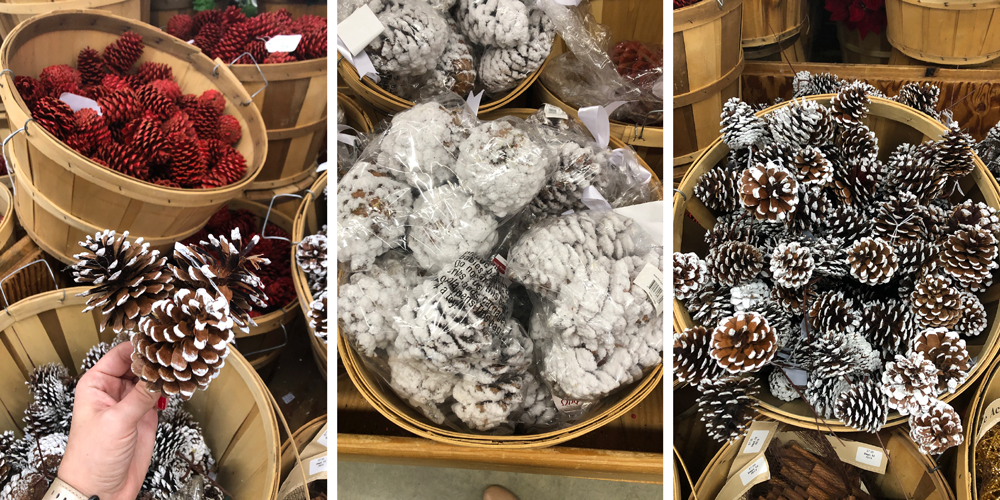 PINECONES
Evergreens are the star of the show in Christmas decorating, and pinecones pair with them so well! Frosted, sparkling, or painted ones are great for tucking into wreaths with some ornaments, or placing a few along a mantle. Don't be afraid to attach a few to a plaque or place them around the base of a small pine arrangement. They can be clipped off of a spray and strung on some twine for a garland, or even arranged in a bowl as a centerpiece for your Christmas dinner.
If your creative juices are flowing after seeing all these gorgeous florals come visit us at any of our four Carolina Pottery locations in the southeast! If we're a little too far away for a quick trip, gather up some girlfriends and make a weekend out of it! We can't wait to meet you and help you with any questions you have!