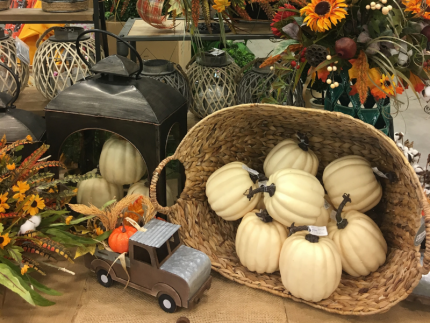 3 Easy Fall Centerpieces
It's finally fall and we're packing up the stars and stripes and beach themed decor to save for next year. This next season means a lot of people sharing meals of comfort food and memories around the table as the days get shorter and temperatures cool down. You might have a long list of meals and gatherings on your mind, but if you're busy like the rest of us, you may be drawing a blank on how to decorate your table! Setting a beautiful table is just another way to welcome friends into your home and create a cozy atmosphere.The best part? It doesn't have to be complicated!
Whether you need some fresh inspiration or completely don't know where to start, we've put together 3 easy and memorable fall centerpiece ideas so you can have your home guest-ready in a matter of minutes!
1. SUCCULENTS & PUMPKINS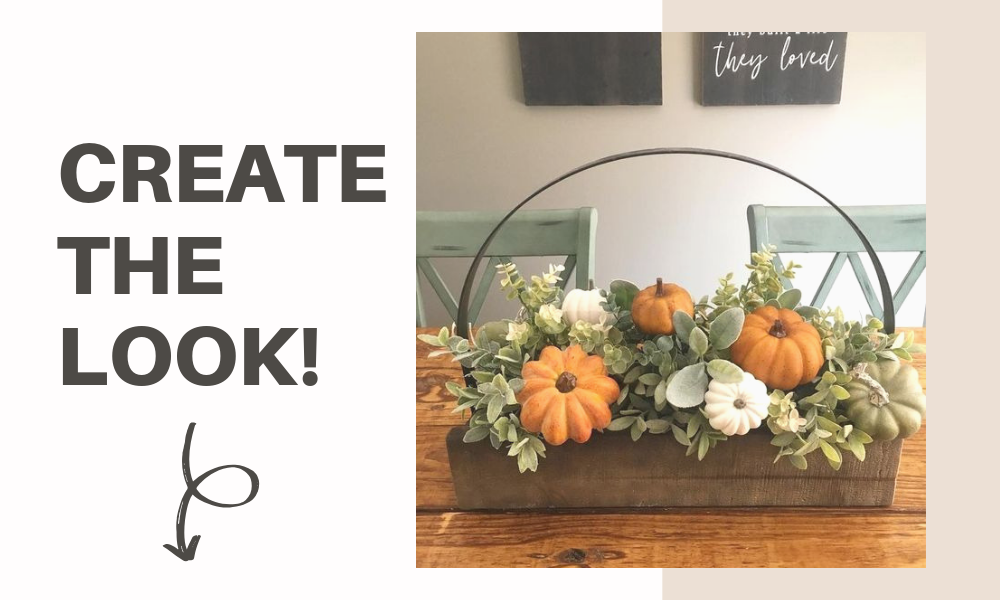 (arrangement photo cred:Instagram)

Succulents have been growing in popularity over the last few years, and while some of us may have a green thumb and can keep those juicy looking plants alive with no problem, some of us are not so blessed! But there's good news! We carry a variety of realistic succulent picks and plants that you can use for all your fall projects. Recreate your own version of the arrangement above by "planting" succulents into a tray or bucket and add some orange and cream faux pumpkins! Or, if you're itching to carve a real pumpkin, hollow one out, paint it, (don't forget to spray the inside with a solution to prevent mold!) and place some Spanish moss, eucalyptus sprigs and artificial succulents to create a trendy and fresh centerpiece. Save the succulents afterward for more decorating year-round!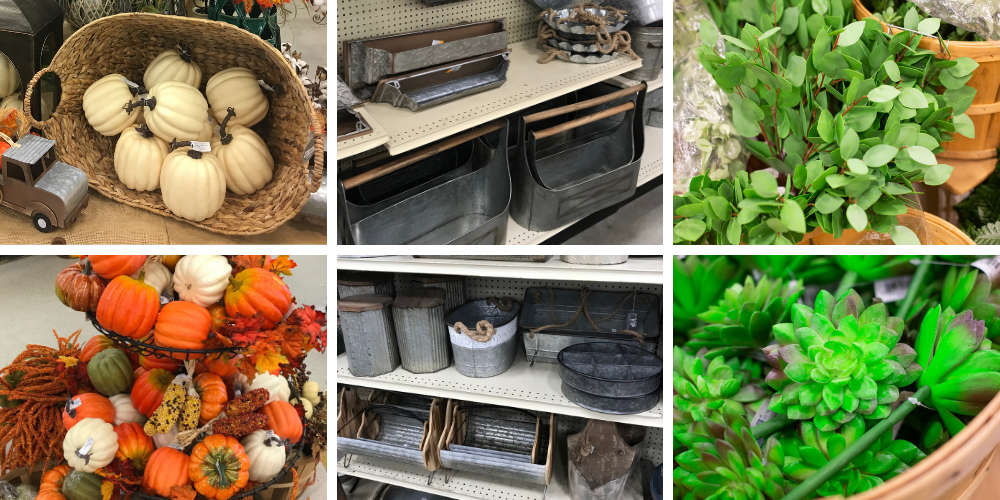 2. GLASS CONTAINER COLLECTION
Rustic decor is so easy and versatile! It always tops our list of options for decorating every corner - or table - of your house! Glass jars and bottles, of various sizes. are a staple everyone needs! You can fill and arrange your bottles any way under the sun for a fun way to decorate! Wrap the mouths of the bottles with some twine or burlap ribbon and place in a wooden tray or box. Then fill each bottle with floral silks such as: mums, hydrangeas, cotton, wheat, leaves and more for an eye-catching centerpiece to admire!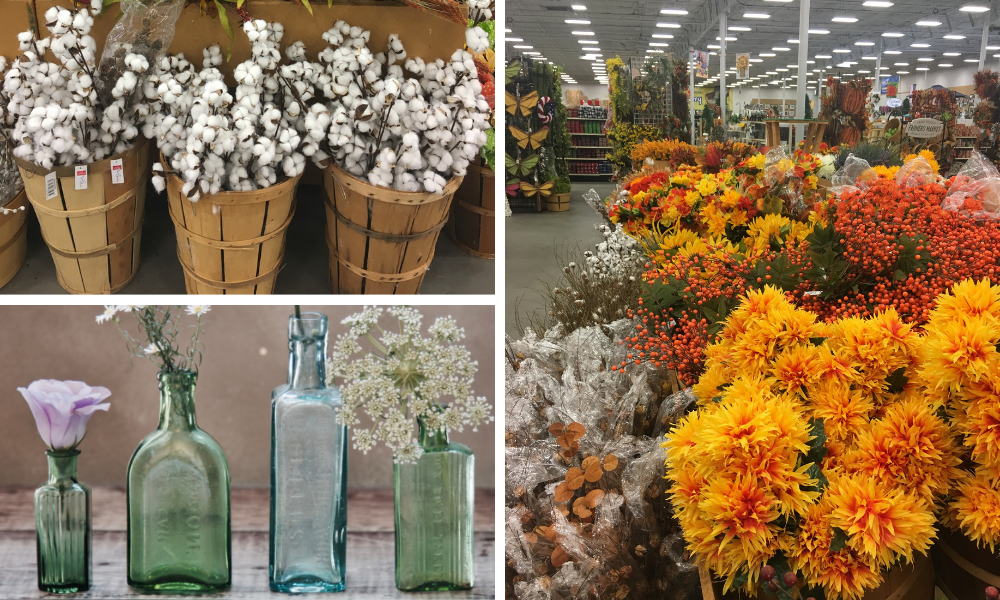 3. PLAID SCARF RUNNER
Your neck isn't the only thing that can be kept cozy this fall! The blanket scarf trend has made its way into home decorating and we've found some great inspiration from sypsie.com by taking a soft, plaid scarf to create a centerpiece that quickly warms up a cold, hard, table. Create a runner by placing one of your scarves over a smaller table, or layer a couple together to cover a longer table. Add a few small ceramic or wooden pumpkins to create more interest. Lastly, grab our flameless LED candles and your favorite lantern to place on top of your table for an instant (fireproof!) update that only takes a couple minutes. Before you buy something new, go check your closets for some flannel scarves that could be repurposed for a table runner this fall!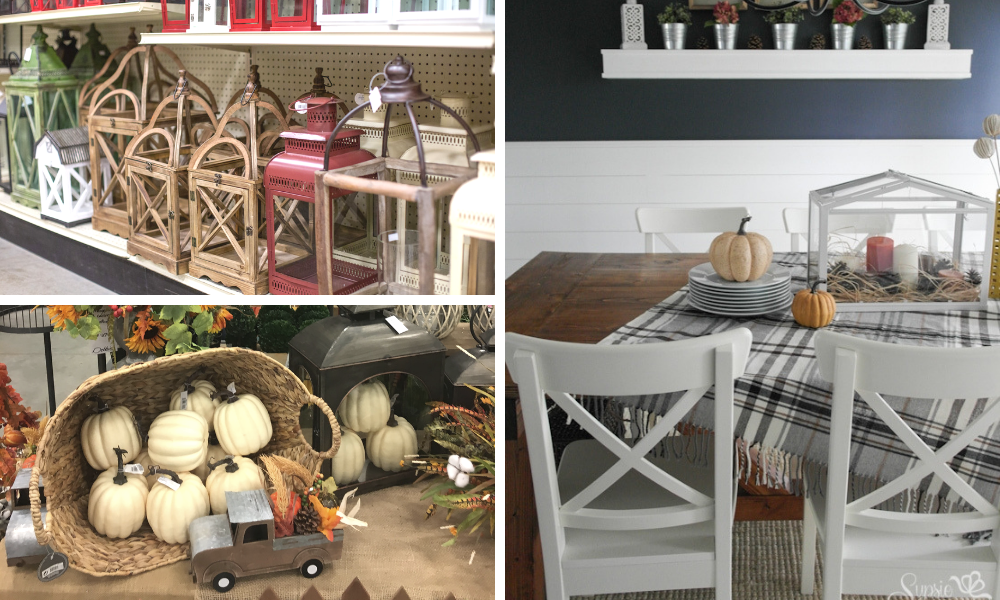 These three easy ideas for fall centerpieces are just a start! Play with textures, simple containers, floral pieces and even clothing items to create a fun centerpiece that adds a special touch to your fall gatherings. Don't forget to come check out our fresh supply of pumpkins, lanterns, jars, stems, baskets, and more! Share your centerpiece creations with us on social media with the hashtag #carolinapottery!
But be prepared for a few extra guests at the table!