Christmas
Visit our Christmas Wonderland every year at Carolina Pottery! We have Christmas trees like you've never seen before! Whether you like rustic, traditional, or eclectic decor, we have a Christmas theme to fit your style! Elves, Santas, reindeer and SO MUCH MORE! Be inspired by our holiday decor! Visit us at one of our 5 locations for all your Christmas needs.
We have home decor for those with a modern chic taste or for those who love a laid back rustic feel. Switch out your kitchen linens with our Christmas designs and make your mantles the focal point of your home for the holidays!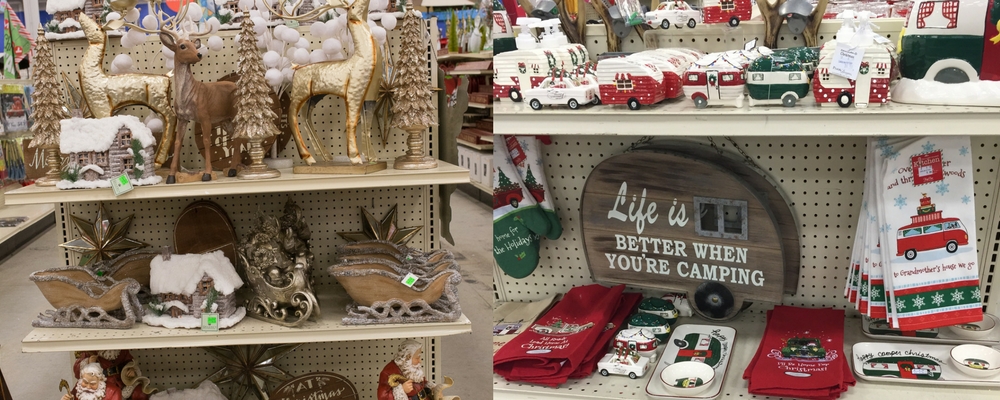 Check out our ever changing selection of Christmas decor. Looking for a frosty theme? You can't go wrong with our snowmen! Keep it fun and give your kids and grandkids something exciting to look forward to during the holiday season. Bring the North Pole straight to your living room with our elf theme Christmas decor! Have fun with our traditional green and red elves that come in all shapes and sizes. We have vintage designs and more modern versions of everyone's favorite toy makers. Don't forget to give your elf a name!
Like a traditional Christmas? Come by and see our beautiful green and red ornaments, ribbon, mesh, and more! We have santas, reindeer, santa hats, stockings and all that you need for Christmas morning. Our ornaments come in all shapes and sizes and are unlike any you'll find elsewhere.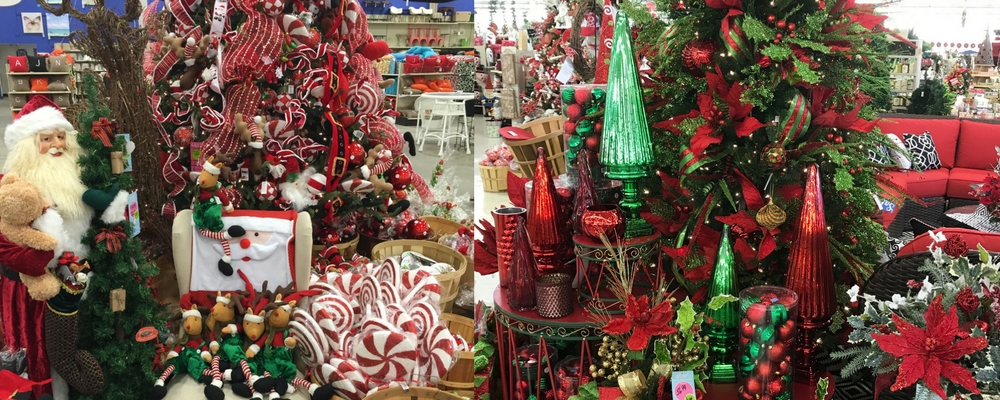 Keep your Christmas sparkling and classy with our Silver & Gold and Peacock Christmas decor. Wreaths, trees, ornaments, lanterns, and more! Mix silver and burlap for a classy wintery feel and don't forget the glitter ornaments! Add touches of winter to your trees with our snow covered pine cones and picks. Add a splash of turquoise, chartreuse, and feathers to your decor to add some flair to your home this season. We can help you truly create a winter wonderland!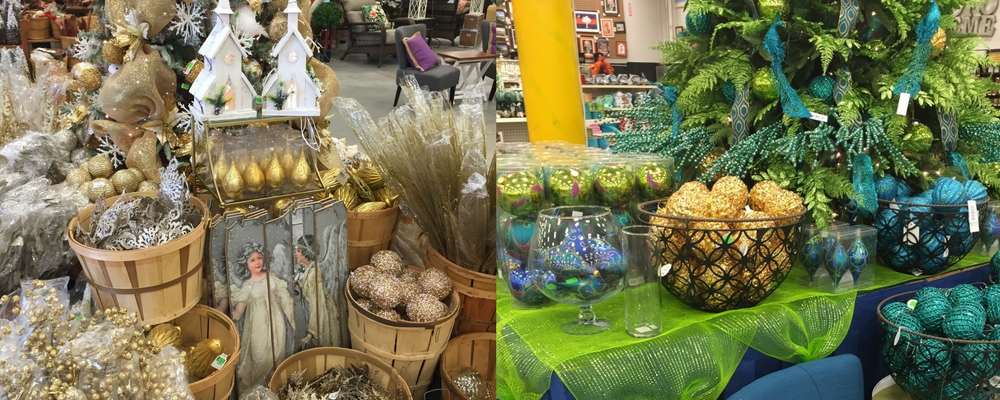 Christmas just isn't the same without a warm mug of hot cocoa. Make sure to browse our Christmas ceramics and dinnerware. Share a plate of Christmas cookies on our Christmas plates or wrap up your favorite platter as a gift for your friend. Get your entire home ready for the holidays!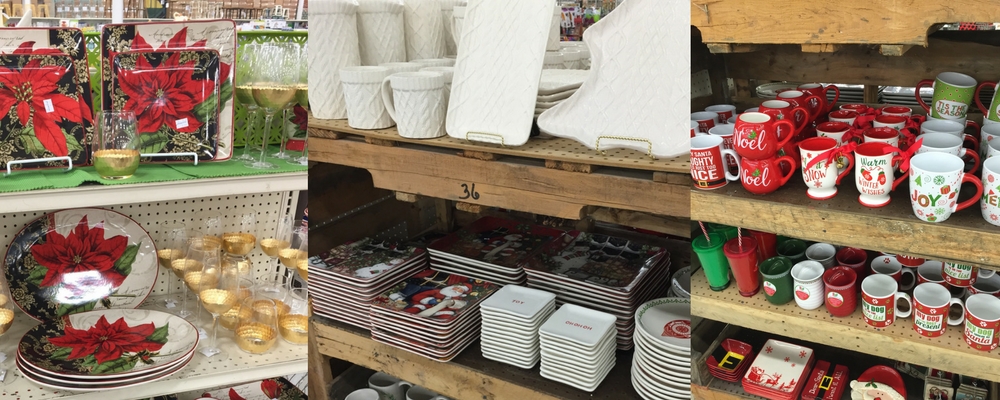 Christmas decor is more than just the Christmas tree! Be sure to browse all of our Christmas merchandise including: pillows, advent wreaths, mesh wreaths, lanterns, stars, napkins, gift bags, pick, dinnerware... and more! You won't find a Christmas selection like ours elsewhere! We can't wait to see you this winter!